Looking for somewhere to watch Wimbledon? Take a look at our guide.
What we're reading:
Things to do:
MORNING TAI CHI: Get an energising start to your day by practicing an ancient martial art in St Margaret's House Gardens. Throughout their Tai Chi weekly sessions, you'll improve your stability, balance and strength. St Margaret's House (Bethnal Green), £5, book ahead, 7.30am-8.30am
INDIE FASHION POP UP: Avoid the indignity of showing up to your next big event in the same outfit as another guest with the help of London Design Collective's The Next Generation, which is popping up in Covent Garden to bring you the best under-the-radar fashion on the market. Highlights include body positive underwear and jewellery handmade from recycled bicycle tubes. 6 Slingsby Place (Covent Garden), free, book ahead, 10am-7pm, 24 July
INDEPENDENCE DAY PARTY: Celebrate the Fourth of July at one of the founding father's former digs. The Benjamin Franklin House is hosting an Independence Day bash featuring cake, bubbly, and a tour of the world's last surviving Franklin home. Also check out our full Independence Day guide. Benjamin Franklin House (Craven Street), £10, book ahead, 12pm-4.15pm
LOST + FOUND: Quirky cocktail connoisseurs Lost + Found bring their coveted concoctions all the way from Cyprus to Soho for a six day residency. Let your taste buds tell you why Dinos Constantinides and his team won 29th place in last year's World's Best Bars list. 100 Wardour St (Soho), free entry, just turn up, from 5pm
MARYLEBONE MEDICAL TOUR: Explore the history of healthcare on walking tour that takes you to the heart of 'pill island'. You'll compare medical care pre and post the founding of the NHS, learn who was crowned the King of the Quacks, and visit the site of Florence Nightingale's first post. The King's Fund (Cavendish Square), free, book ahead, 6pm-7pm
PUBSCI: Anatomist and illustrator Katrina Von Grouw comes to the Old King's Head for a chat about her beautiful new book, Unnatural Selection. Drool over her anatomical illustrations while nursing a pint, and listening to her take on artificial selection — or evolution at the hand of man. Old King's Head (Borough), free, just turn up, 7pm
STAR STUDDED COMEDY NIGHT: Laugh yourself silly at Drink, Shop & Do's absolute bargain of stand-up show. You'll be entertained by the likes of former Catherine Tate Show and Derek star Brett Goldstein, Lou Sanders (aka Russell Howard's roving reporter), and character comedian Lolly Adefope. Drink, Shop & Do (King's Cross), £8, book ahead, 7pm-10.15pm
THE SHAPE OF WATER: If you missed it the first time round, here's another chance to catch this year's Oscars Best Picture winner on the big screen. Discover why Guillermo del Toro's fishy fairy tale romance made such a splash tonight. Harris Academy (South Norwood), £9, book ahead, 7.45pm-10.15pm
BOXMAN: Inside a cardboard box in an inner city park, a former child soldier displaced from his homeland lives a life rich with stories and songs of a childhood far away. Fresh from Brighton Fringe, Flugelman Productions presents Boxman. Blue Elephant Theatre (Camberwell), £12, book ahead, 8pm, until 6 July
JOCELYN BROWN: Quaglino's restaurant is turning back time to celebrate some of the 20th century's most iconic musical eras — from the roaring 20s through to the happy 90s. Tonight they're welcoming 80s R&B legend and platinum selling artist Jocelyn Brown to the stage. Quaglino's (Green Park), from £25, book ahead, 9pm-10pm
Good cause of the day
Did Blue Planet turn you onto the absolute horror of plastic pollution that faces the world. Then get involved with Plastic Free City, the City of London's initiative to reduce reliance on single-use plastic across the Square Mile.
Fun things to do with our friends and sponsor Funzing…
At 225 meters long – and the height of 9 double-decker buses – this isn't one for the faint-hearted. Are you brave enough to take on London's longest zip line? Take in spectacular views of the city skyline before zipping down one of three exhilarating wires with your mates.  Get tickets
Visit old pubs, even older churches, hidden rivers, mysterious tunnels and more on this tour of hidden Londo. You'll hear tales of the myths and legends which made the City of London what it is today, and find out the area's links to nursery rhymes and literary figures. Get tickets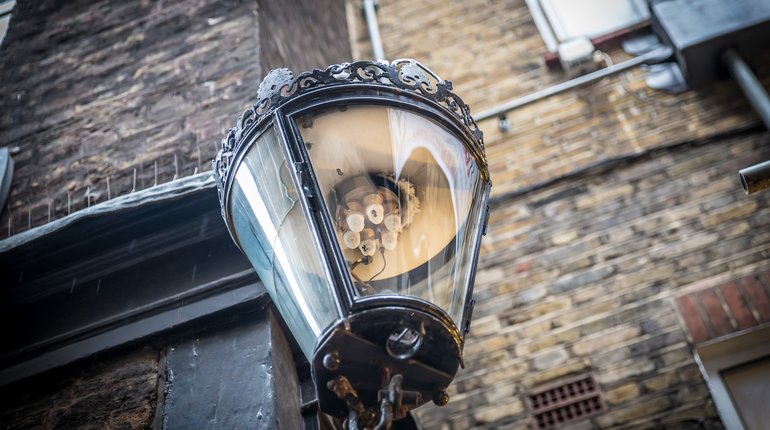 How well do you really know London? Visit the streets that inspired Harry Potter locations and see London's most superstitious hotel. On Matt's tour you will explore hidden places and discover stories unknown to even the most knowledgeable of Londoners. Get tickets
If the article suppose to have a video or a photo gallery and it does not appear on your screen, please Click Here

2018-07-03 15:45:10 – Source: londonist.com