'Made In Chelsea' star Alex Mytton really should have learnt how to tell the truth by now, shouldn't he?
Just when you thought things couldn't get any worse for Binky Felstead, it was revealed in last night's episode that Alex enjoyed an "orgy" with Spencer Matthews and a number of women.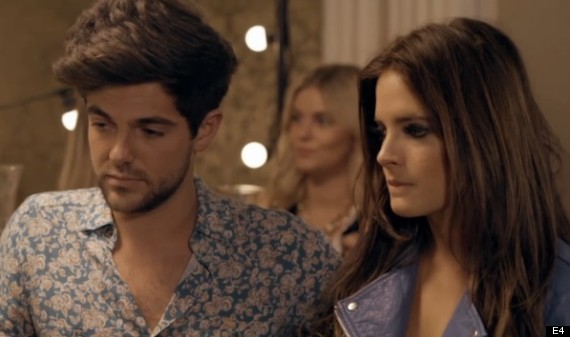 Alex insisted Binky knew everything before the shock revelation
To make things even worse, the incident took place when he was supposed to be trying to win Binks back following their first split, which happened after previous cheating revelations.
Lucy Watson had been feeling as though the other 'MIC' ladies had been ganging up on her, but that didn't stop her from digging for more info on Alex, which Jamie Laing predictably revealed after about two seconds of questioning.
Lucy then enlisted the help of Louise Thompson and Rosie Fortescue to break the news, which went as well as you would expect.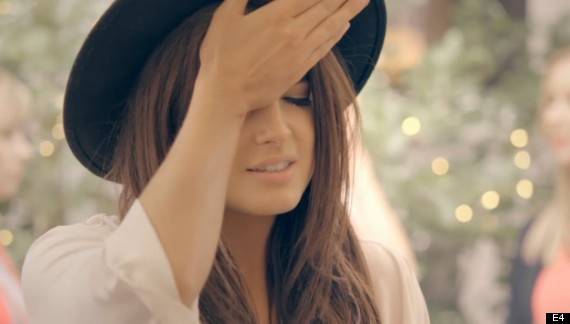 Binky was left heartbroken again
After being told that her on-off boyfriend had taken part in the orgy, Binky was disgusted and upset in equal measure, slapping Alex round the face before storming out.
Surely this is the final nail in the coffin for their relationship?
Elsewhere in Chelsea, things aren't going too well for Sam Thompson, who thought he'd found the next best thing to Riley, only to discover that she'd recently hooked up with Spencer.
Things seem to be going well for Riley and Stevie, though the preview clip of next week's show seems to suggest it doesn't last long.
Loading Slideshow
Alex Mytton
Known For… Being Phoebe's ex, though he has since made things official with Binky.

Andy Jordan
Known For… Having giant nostrils and a rocky relationship with Louise.

Binky Felstead
Known for… Being the most adorable and down-earth SW3 resident.

Cheska Hull
Known For… Having trouble looking for love and THAT amazing takedown of Victoria in season 6.

Fran Newman-Young
Known For… Being Binky's new housemate and Phoebe's frenemy.

Francis Boulle
Known For… Skateboarding down King's Road far too often and sort of running a few businesses – which we've never actually seen on screen.

Jamie Laing
Known For… Telling women he loves them and then dropping them two days after (most recent victim: Lucy Watson).

Louise Thompson
Known For… Crying. A lot. Mainly over ex-boyf Spencer Matthews, though recent flame Andy Jordan also caused a few tears.

Lucy Watson
Known For… Thinking she could change Spenny – and failing. Thinking she could change Jamie – we're waiting to see how this one one works out.

Mark Francis
Known For… Champagne and killer one-liners, dah-ling.

Oliver Proudlock
Known For… Keeping hipster eyewear companies in business and being unable to go 3 hours without saying 'boi'.

Rosie Fortescue
Known For… Being one of the few 'MIC' cast to never make a social faux pas. Oh, apart from the time she snogged Hugo while he was going out with Millie.

Spencer Matthews
Known For… Dramatic riverside walks and not knowing the definition of 'faithful boyfriend'.

Stevie Johnson
Known For… Frequently failing with the ladies.

Victoria Baker-Harber
Known For… Fabulous hair and even better putdowns.
Also on HuffPost:
";
var coords = [-5, -72];
// display fb-bubble
FloatingPrompt.embed(this, html, undefined, 'top', {fp_intersects:1, timeout_remove:2000,ignore_arrow: true, width:236, add_xy:coords, class_name: 'clear-overlay'});
});
20 May 2014 | 11:51 am – Source: huffingtonpost.co.uk
———————————————————————————————————————