Wyatt Scott turned a year old earlier this summer, but he ate his birthday dinner through a tube in his tummy.
It's been more than four months since the Scott family launched WhatsWrongWithWyatt.com to find out why their baby boy can't open his mouth, and though they've been flooded with emails, their little boy's condition remains a mystery.
Baby Can't Open Mouth in Medical Mystery
Medical Mystery: What Made 3 Babies Weak Like Ragdolls?
WATCH: Dog Brings Toys to Crying Baby
Wyatt's lockjaw has baffled doctors since he was born in June 2013 in Ottawa, Canada, and though the Scott family has taken him to every specialist imaginable, they can't figure out the root of the problem, Andrew Scott said. Wyatt spent the first three months of his life in the hospital, and his parents have had to call 911 several times because he's been choking and unable to open his mouth.
So Wyatt's mother, Amy, decided to create a website, WhatsWrongWithWyatt.com last spring in the hopes that someone would recognize the condition and offer a solution.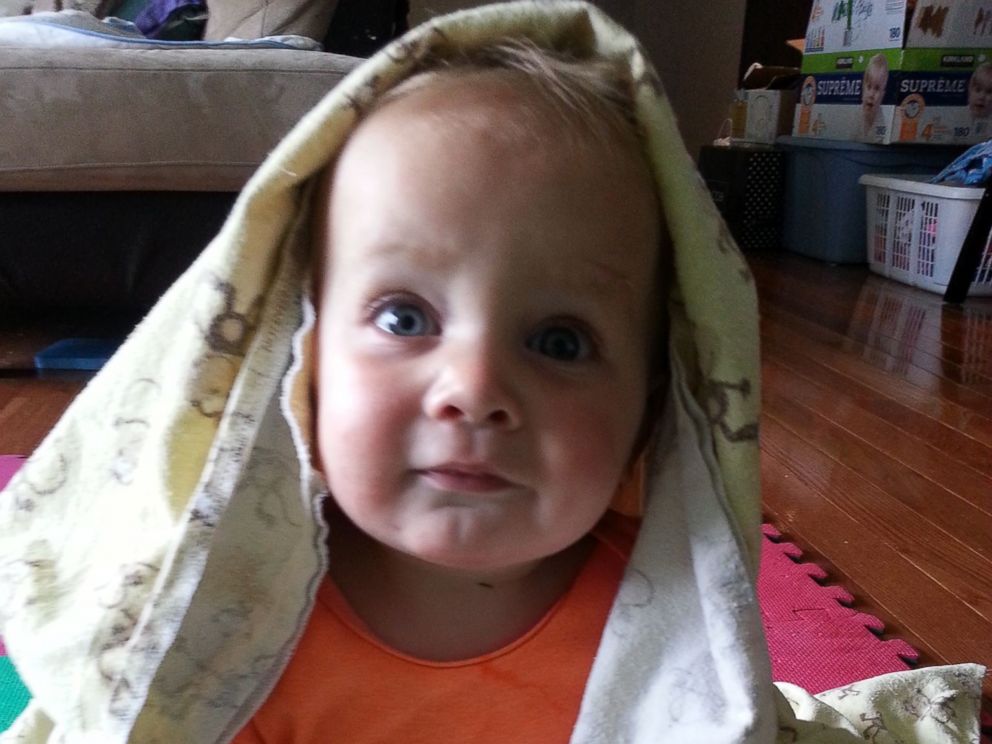 Courtesy of Scott Family
PHOTO: Wyatt Scott, who recently turned a year old, can't open his mouth.
Wyatt's doctor, Dr. J. P. Vaccani, told ABC News in April that the condition, congenital trismus, is rare and usually the result of a fused joint or extra band of tissue. But Wyatt's CT and MRI scans appear to be normal.
"It's an unusual situation where he can't open his mouth, and there's no kind of obvious reason for it," Vaccani, a pediatric otolaryngologist at Children's Hospital of Eastern Ontario told ABC News. "Otherwise, he's a healthy boy."
Andrew Scott said he's sifted through 500 emails submitted to WhatsWrongWithWyatt.com over the last several months, and compiled a list of the most important ideas to give to Wyatt's doctors. One letter-writer from Virginia told the Scotts that Wyatt's story made her cry because her now-14-year-old had similar mysterious symptoms.
"She could have written it herself," Andrew Scott recalled her saying.
Though the Virginia 14-year-old underwent surgery and therapy, Andrew Scott said Wyatt seems to have something different.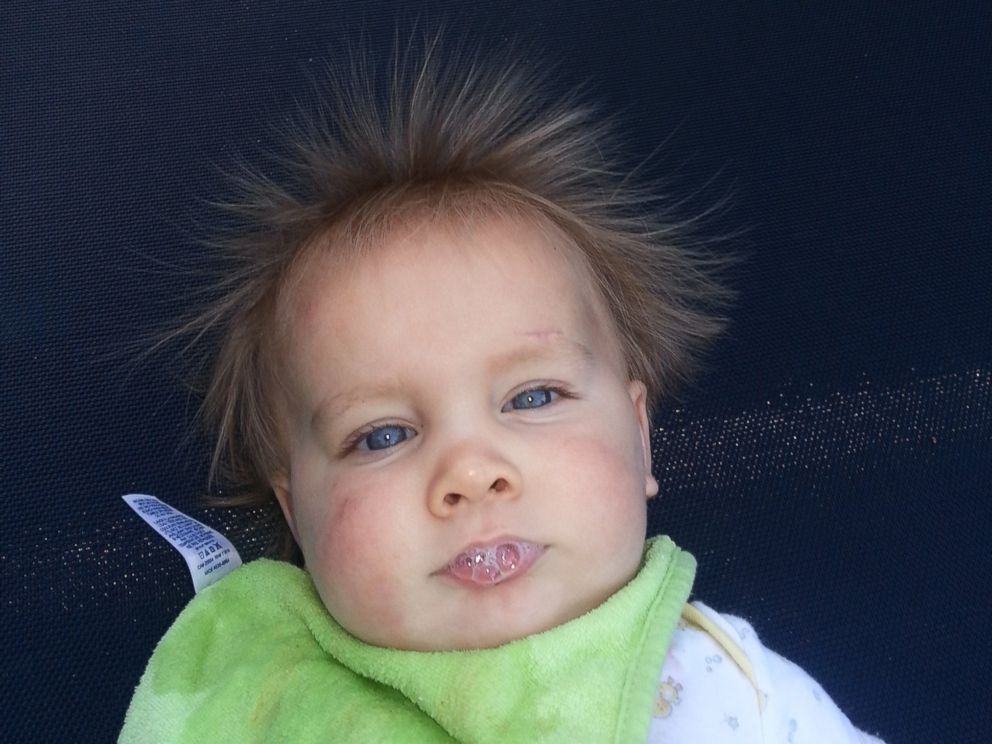 Courtesy Scott Family
PHOTO: All things considered, Andrew Scott says Wyatt is a very happy baby.
"It's not just that his mouth doesn't open," he said.
Wyatt underwent a study in which doctors X-rayed him while he was feeding to see how the muscles in his mouth and throat worked. They found that he has problems with motor function and swallowing in addition to the lockjaw.
"His blinking is erratic," Andrew Scott added. "He'll wink on one side a bunch, then the other side and back and forth."
Their quest for answers has been slow. A recent muscle biopsy came back negative, and Wyatt is awaiting results of his third genetic test.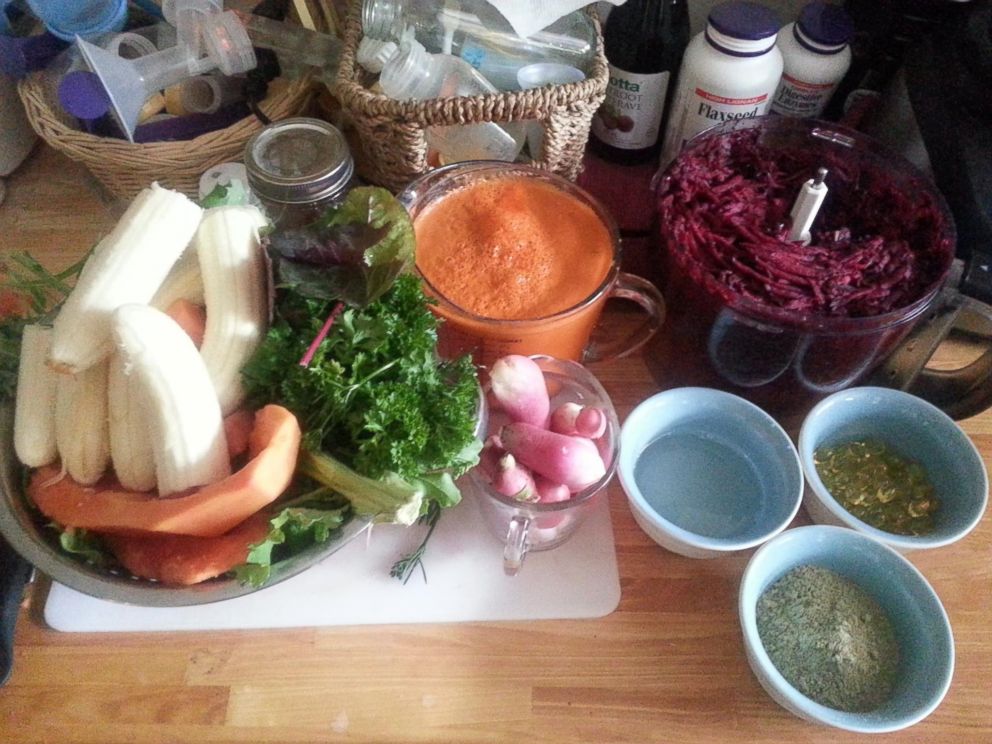 Courtesy Scott Family
PHOTO: Wyatt eats blended food through a G-tube in his tummy. These are some of the ingredients his mom uses.
Since the website launched, Wyatt had a major health scare: he stole a piece of chicken off his mother's plate and put it in his mouth, Andrew Scott said. His lips were parted just enough to get it in, but neither of his parents could get it out, so they pulled it out in pieces. They thought it was all gone when Wyatt fell asleep.
Then, Wyatt started choking.
"He almost died," Andrew Scott said. "I ended up just giving him breath."
If the article suppose to have a video or a photo gallery and it does not appear on your screen, please Click Here

23 July 2014 | 2:20 pm – Source: abcnews.go.com