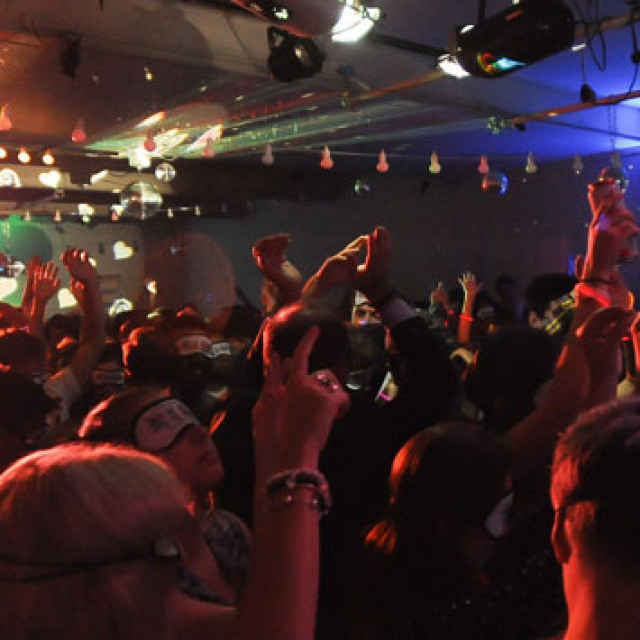 We've all heard of silent disco, but Royal London Society for Blind People (RLSB) is hosting a very special, one-off 'blind disco' next week — and there are just 20 tickets remaining. 
The event is part of the charity's London Without Limits festival, which has hosted a variety of inspired, sensory events this month to help Londoners experience what it's like to be young, active and blind in the capital. 
Dancing in the Dark will feature award-winning musician Imogen Heap singing a cappella songs to the blindfolded crowd, while beatboxer SHLOMO and London Contemporary Voices will also be performing. 
Taking sight out of the equation means you feel the music resonate all around you. Listen to the laughter and movement of those around you. Use touch to dance with your friends. Lose your inhibitions and dance like no-one is watching because, really, no-one is. 
Dancing in the Dark was a huge success last year; you can see for yourself in the video below. Nab yourself some of the last tickets remaining before they all go — this will be a sell-out. 
Dancing in the Dark takes place at Wilton's Music Hall on 30 July from 7.30-10pm. Tickets cost £15 and can be bought online here.
If the article suppose to have a video or a photo gallery and it does not appear on your screen, please Click Here

22 July 2015 | 2:00 pm – Source: londonist.com

[ad_2]