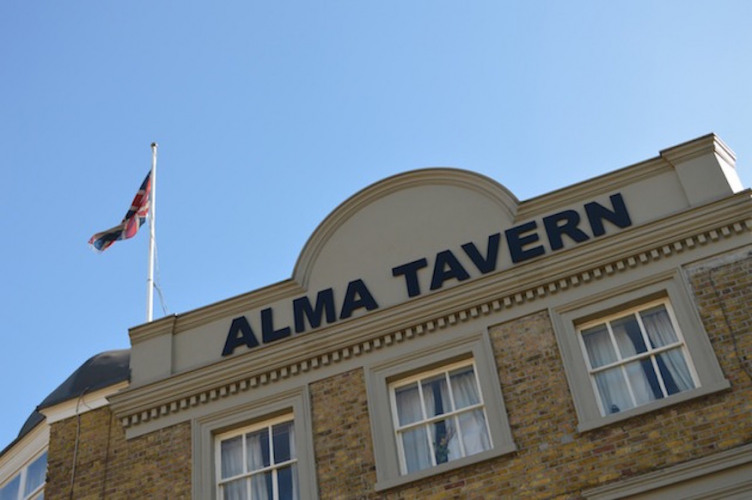 The numbers of Londoners who have lost their local pub to flats is depressing. And while there have been heartening instances of communities coming together to save their beloved boozer — such as the Antwerp Arms in Tottenham — it's often beholden on residents to fight well-funded developers. 
Now one council is fighting back, and has thrown a protective blanket over boozers in what is thought to be the widest action to protect pubs in the country. 
Wandsworth Borough Council has issued Article 4 Directions to cover 121 pubs such as The Alma and The Ship in Wandsworth; The Bricklayers Arms, and Railway in Putney; The Plough and The Beehive in Battersea; and The Wheatsheaf and The Selkirk in Tooting.
This means owners would need to apply for permission before knocking them down or changing them into something else such as a supermarket or estate agent.
Currently, under Permitted Development Rights, pub owners do not always need planning permission to demolish a pub or change its use. But Article 4 Directions remove these, giving council planners a chance to decide whether or not to allow the changes.
Deputy council leader Cllr Jonathan Cook was instrumental in championing the action. He told Londonist: "Wandsworth has a proud brewing heritage and some of London's very best pubs. They're one of the things local people love most about the area.
"But sadly we've lost some popular, thriving pubs in recent years and each time it's really hurt the local community. One case that stands out was the former Prince of Wales on Battersea Bridge Road which was turned into a mini supermarket. It happened quickly, giving the community little chance to mount a defence. We also came close to losing The Wheatsheaf in Tooting to a similar fate but thankfully it was discovered in time and people power persuaded the owners to rethink.
"What was deeply frustrating about these cases was that the council, as the planning authority, did not have the powers needed to stop it from happening.
"The issue was that the planning system did not recognise the special role pubs play, and that's what we set out to address. It's been a long process but we have to follow the rules to the letter if we want our pub protection policies to be watertight and 'appeal proof'. We think we're close to achieving that now but I must point out the council has not done it alone and that CAMRA and our local residents played a very important role in helping us develop this approach.
"We're more than happy to share our learning and I'm certain councillors, beer lovers and publicans from all over are watching this process with interest. We're not there yet, but I hope what we're doing in Wandsworth will work and will help protect the pub industry here and in other parts of the country."
Other councils in London have used Article 4 Directions to protect shops, or prevent offices being turned into residential buildings— Lambeth, for example, is protecting parades of shops with historic and architectural interest, in places such as Brixton. Southwark Council issued Article 4 Directions to curb a significant rise in the number of restaurants, bars and takeaways being turned into pawnbrokers and betting shops. 
But it's the specific saving of pubs in Wandsworth that makes this move unique. The new rules are expected to come into force from September 2016, following consultation.
Coincidentally, The Selkirk in Tooting has just been listed as an Asset of Community Value, meaning if the owners wanted to sell it, they have to give the community first chance to buy it, and six months to raise the cash.
If the article suppose to have a video or a photo gallery and it does not appear on your screen, please Click Here

30 July 2015 | 2:58 pm – Source: londonist.com

[ad_2]