In the sleepless nights after his daughter died in a car accident, Tad Johnson found himself on Facebook, clicking through her photos.
Officers had told Johnson that his daughter, Alexa, wasn't wearing her seat belt when she was ejected from her pickup truck in February 2013 at the age of 19. Johnson soon realized that he couldn't find one Facebook photo of his daughter in a car wearing her seat belt. He went to her friends' photos and saw the same trend.
"I felt very sick," Johnson, of Loveland, Colorado, told ABC News. "That's when I started feeling very angry and I was looking for somebody to blame, and I started pounding out a message to her friends. It wasn't a very nice message."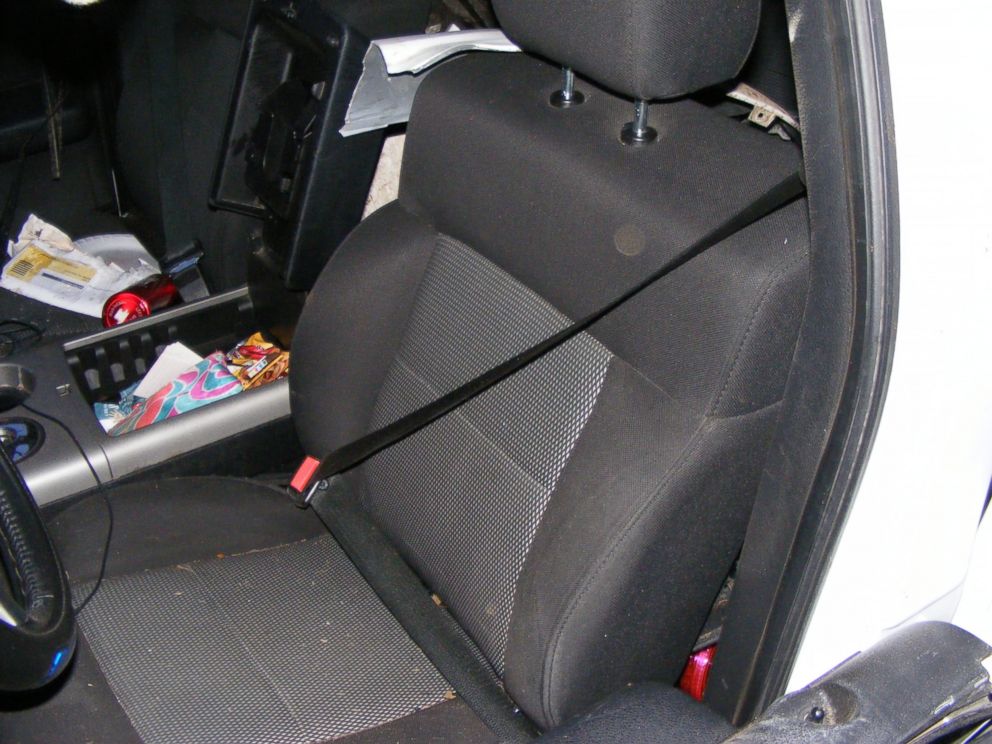 Courtesy Tad Johnson
PHOTO: Police found that Alexa Johnson's seat belt was fastened behind her during the accident that killed her. They found the same thing on the passenger side seat.
But after Johnson typed his angry message, he paused and said to the empty room, "Oh Alexa, what are we going to do about this?"
He wrapped his arms around himself and imagined it as a hug from his daughter. That was when he looked down and noticed the shape of his arms across his chest and around his waist.
They looked like the straps of a seat belt.
He erased the first message and sent a new one:
"This is Alexa's dad. Thank you for all of your messages and condolences. I have received many messages asking me what you can do for the family. Here is my answer to you: You can honor Alexa by wearing your seat belt. Every time you click it, across your belt and across your shoulder, think of Alexa. Feel that belt across your shoulder and across your heart and think of it as Alexa's hug. She would want you safe. You know this is true. Deal? Deal!"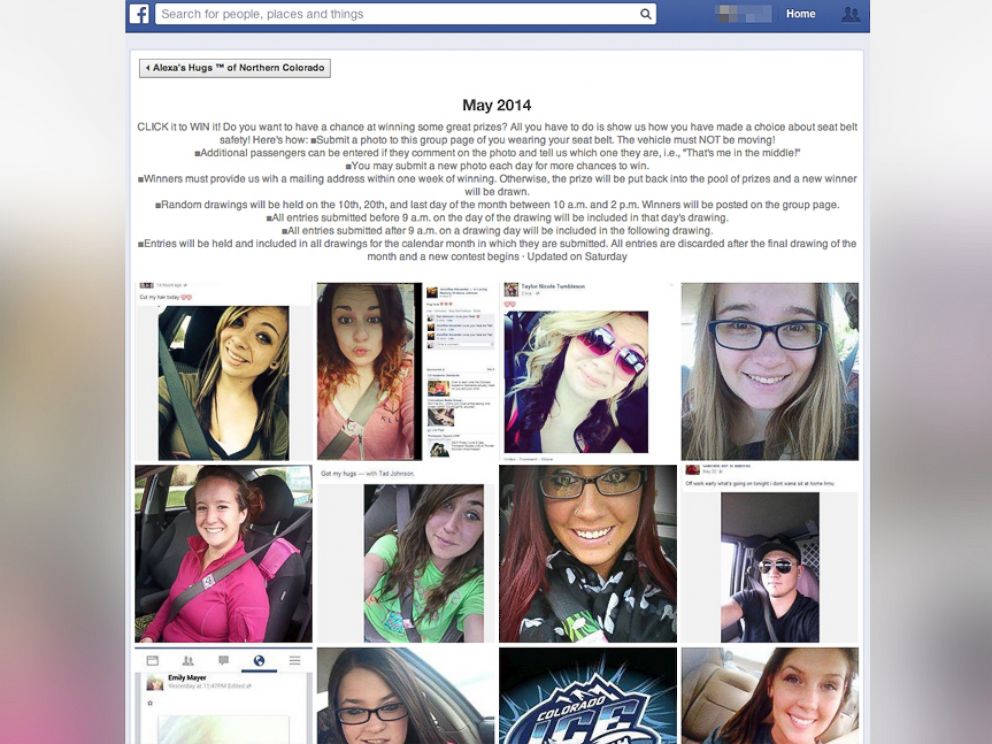 Courtesy Tad Johnson/Alexa's Hugs of Northern Colorado
PHOTO: Tad Johnson started the "Alexa's Hugs" Facebook group shortly after his daughter Alexa died in a car accident because she wasn't wearing her seat belt. Now a non-profit, the organization's goal is to promote seat belt use among teens.
Soon the Alexa's Hugs Facebook page was born. Within days, it was filled with photos of Alexa's friends buckling up and grinning into their cameras. Johnson couldn't believe what he was seeing and called his wife, Jona, downstairs.
"I was shaking," he said. "Jona said, 'You need to do something. We need to make sure that this just doesn't become a flash.' And that's when the idea came."
Alexa's Hugs became a nonprofit organization that goes to schools to educate students and hosts contests to promote seat belts. To help kids remember to buckle up, Jona Johnson began hand-sewing "hugs," little customizable squares of fabric that attach to seatbelt shoulder straps. She's made 1,500 so far.
Alexa Johnson's best friend, 21-year-old Kaley Germer, said she never fastened her seatbelt before the deadly accident. When she and her friends heard about it, they were in a car on their way to a lake, and none of them were wearing seat belts.
"I remember standing at the lake and telling everyone, 'We need to open our eyes,'" Germer said. "'We can be the change that we need so we don't have to go through with this again.'"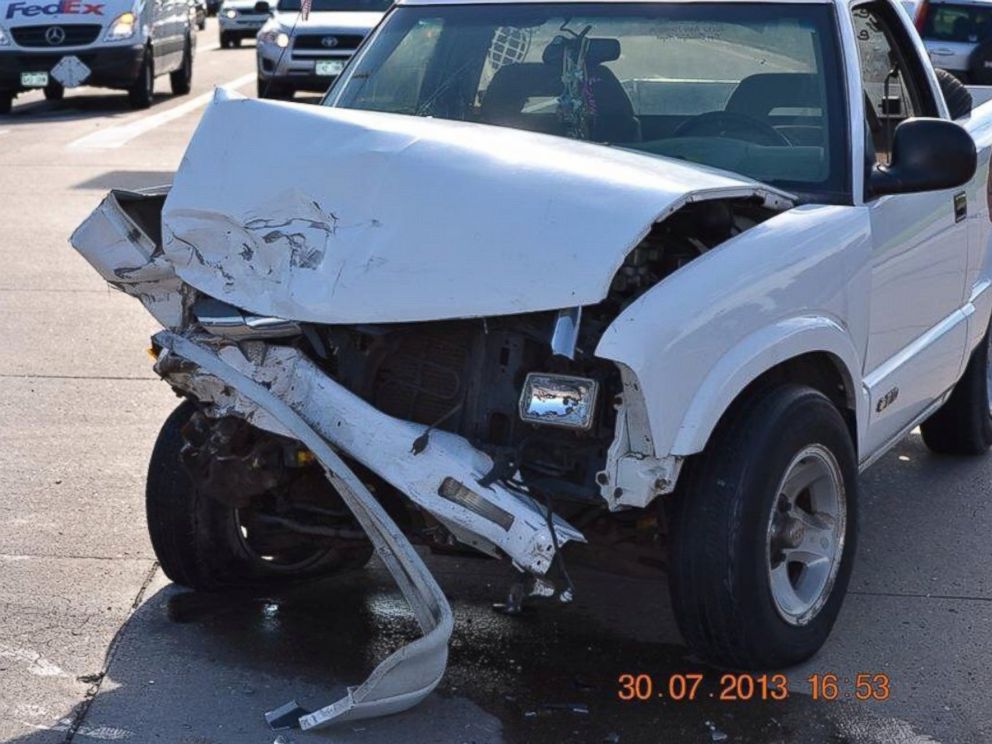 Courtesy Tad Johnson
PHOTO: Months after Alexa's death, her friend Kaley Germer was in a car accident. But because of Alexa's Hugs and Tad's encouragement to wear her seat belt, she escaped without serious injury.
The following July, Germer hit another car that ran a red light in front of her at about 45 miles per hour. She flew forward, but her seat belt caught her.
"I remember looking up and down at myself, and seeing that I was OK," she said. "The officer told me if I didn't have a seat belt on, I would have been through the windshield. That's when I realized, wow, Alexa."
Seatbelts reduce car accident injuries by 50 percent, according to the Centers for Disease Control and Prevention. Though seat belts saved 13,000 lives in 2009, the CDC estimates that they would have saved 4,000 more lives if everyone was wearing a seat belt that year. According to the American Automobile Association, or AAA, seat belts have saved 300,000 lives since 1975.
6 June 2014 | 8:35 pm – Source: abcnews.go.com
———————————————————————————————————————