This is a sponsored article on behalf of YPlan.
Got a date to impress and know that a normal restaurant or takeaway date won't cut it? Step outside your dating comfort zone and try some of these more unusual and memorable dates in London this summer with YPlan.
Pretty Woman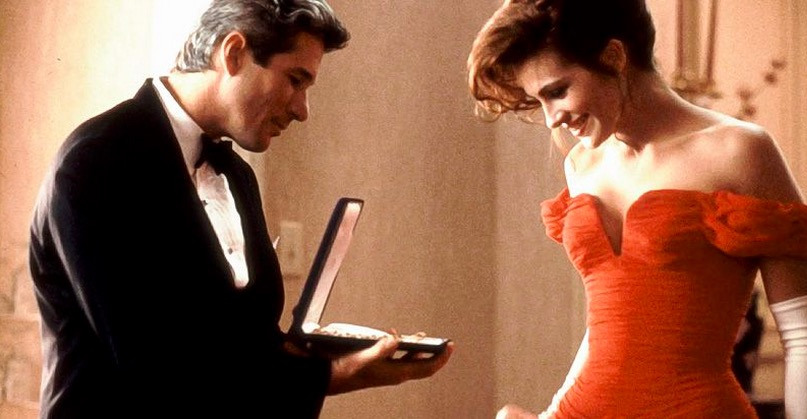 As rom-coms go, 1990 film Pretty Woman is up there with the best of them. But this is no normal cinema date. Pack up a picnic, grab a blanket and head to the riverside Bishop's Park in Fulham. Cuddle up and watch the sun go down before Julia Roberts and Richard Gere make their appearance on the big screen. If your picnic skills aren't up to scratch, treat your date to some of the food and drink on sale in the park — the guy who supplies burgers to Harrods will be on hand.
Heartbreak Hotel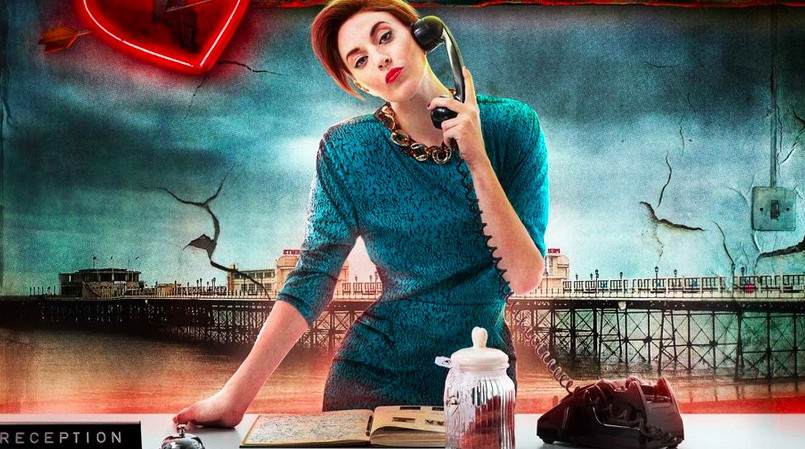 This may not sound like the recipe for a romantic evening, but bear with us. On an evening at immersive theatre show Heartbreak Hotel, you and your loved one can check in to a purpose-build dilapidated hotel, purporting to be on the English coast (actually to be found in Greenwich). Become part of the plot, come face-to-face with the mysterious characters and immerse yourselves in the madness. Afterwards, enjoy the live music, street food and riverside sky bar on offer at The Jetty. After a night at the Heartbreak Hotel, you'll be glad you've got each other.
Candlelight Club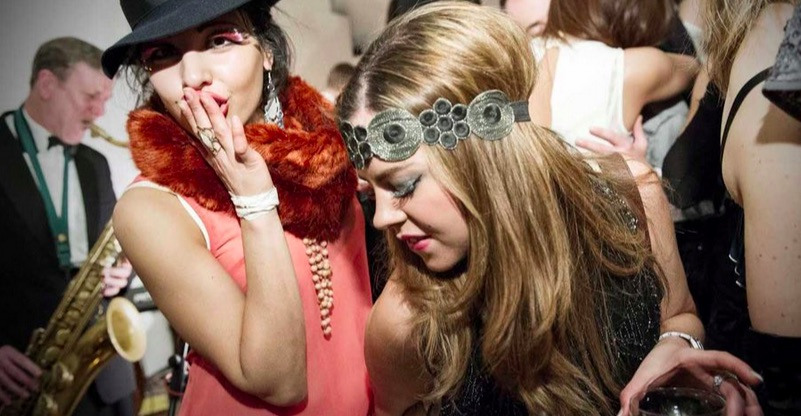 Relive the glitz and glamour of the 1920s in a Great Gatsby themed Speakeasy party in a secret London location. Dress up in flapper dresses and gangster suits for a night of live jazz and swing music, DJs spinning vintage tunes and dancing, all lit entirely by candlelight. Expect full-on glamour, style and mystique, plus an enviable cocktail list.
Piano Bar and free cocktail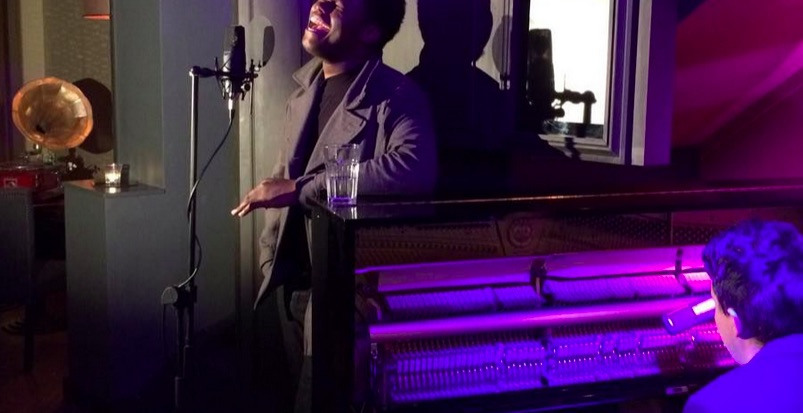 Show off your intimate knowledge of Soho and take your date to this little-known piano bar. Sit back and relax to a soundtrack of live jazz music. Think Frank Sinatra meets Midnight in Paris. Book through the button below and you'll also get a free cocktail short on arrival — what a way to kick off your weekend.
Alice's Adventures Underground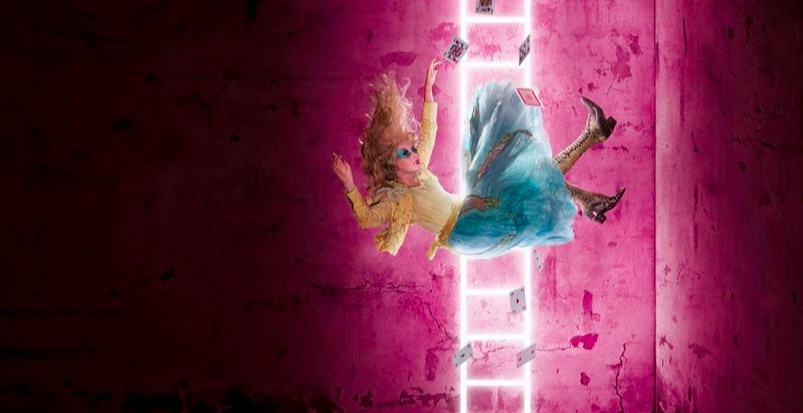 Rediscover your childhoods together. Tumble down a rabbit hole into secret tunnels under Waterloo station for immersive theatre show Alice's Adventures Underground. Come face to face with the Mad Hatter and the Cheshire Cat, and scramble through tiny doorways to interact with the world made famous in Lewis Carroll's novel. Curiouser and curiouser, and certainly unlike any other date on offer in London.
 Between the Sheets Cabaret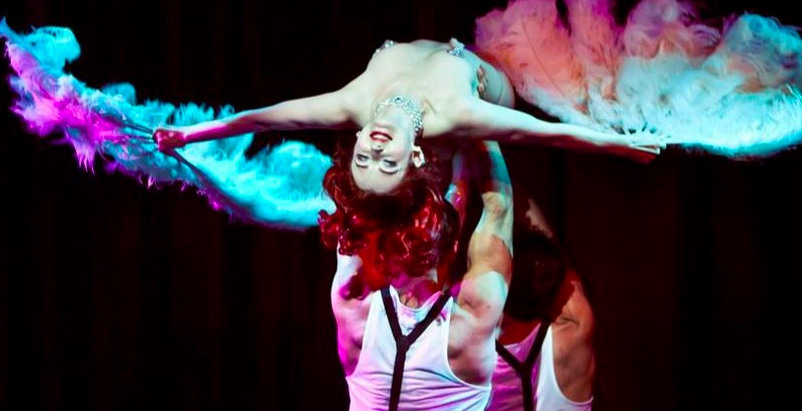 Want a dollop of sauce on your date night? Miss Polly Rae's cabaret show at London Wonderground should do the trick. Step into her private boudoir for a striptease show, complete with song, dance, circus and innuendo galore. Ooh la la. 
Tapas + Rosé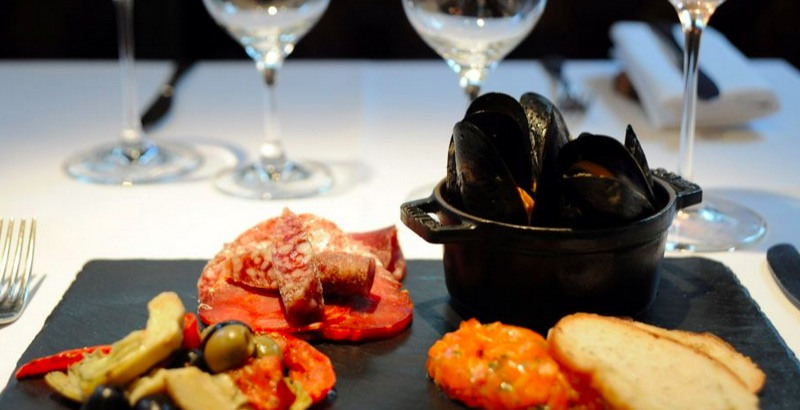 Catch up over a glass of rosé and tapas on the sun terrace at French restaurant Angelus in Bayswater. Tuck into homemade breads, moules marinieres and salmon tartare as the sun goes down over the city. Also on offer is a selection of French charcuterie, salamis, hams and gherkins… sate your appetites! Bon appétit. 
Po'Boys New Orleans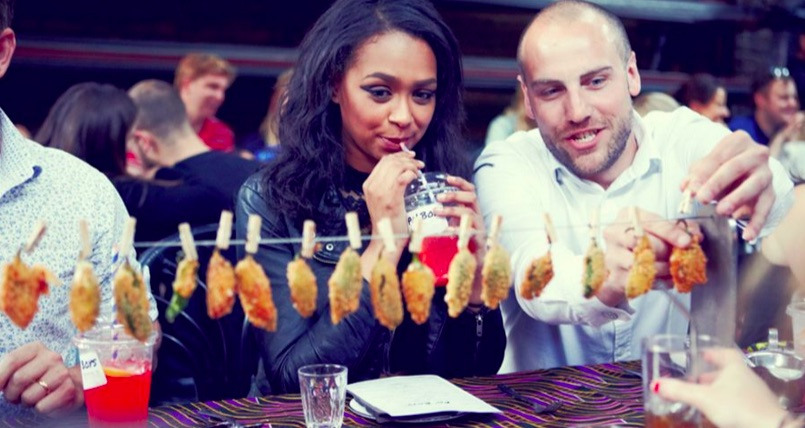 Take a whirlwind trip to New Orleans, without even leaving London. Tuck into five courses of Southern USA style cooking, plus a Hurricane cocktail, set to a soundtrack of jazz, funk and soul. With a menu featuring jalapeño pank poppers stuffed with three cheeses and sticky BBQ ribs with Dr Pepper dipping sauce, you'll forget you're in Vauxhall.
Jazz Nursery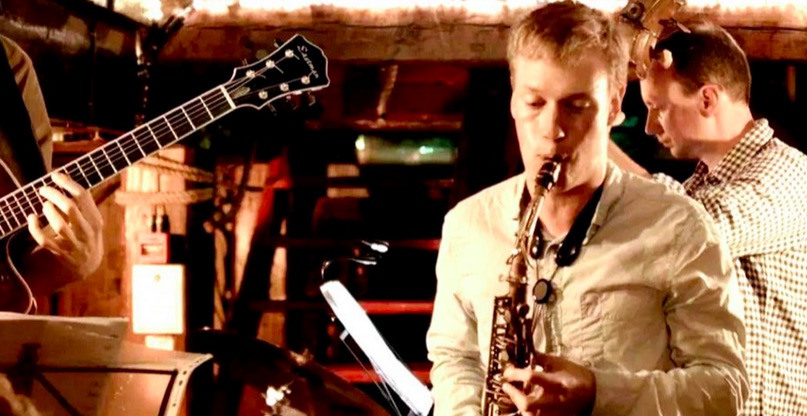 Those clever people at Jazz Nursery are putting on performances by some of London's most exciting up-and-coming jazz groups this summer. The venue? The Golden Hinde II, the replica Elizabethan galleon moored in dry dock near Borough Market. Climb the crow's nest and enjoy one-off live jazz performances on a balmy summer evening. 
Michelin Star Four-Course Lunch
Dating a foodie? No problem.This is no casual lunch date — treat them to a four-course lunch at Michelin starred restaurant Arbutus in Soho. Menu options include tartare of cured Scottish salmon, cucumber and sea greens, followed by Creekstone Black Angus beef, smoked aubergine and peanuts. Round your meal off with a cheese course. And best of all, it won't break the bank.
Explore more date night ideas at www.yplanapp.com
If the article suppose to have a video or a photo gallery and it does not appear on your screen, please Click Here

29 July 2015 | 2:00 pm – Source: londonist.com

[ad_2]