American jazz singer Dolly Baker traveled the world, touching the lives of Harlem's jazz greats, Hollywood celebrities and presidents alike. But at the end of her life this year at Boston's Beth Israel Deaconess Medical Center, she was just another patient on a medical chart.
"Mother was a society lady," said Baker's daughter, Shira L'Heureux, an antiques and fine arts appraiser from Albuquerque, New Mexico. "Once, we had the whole Count Basie band in my mother's living room."
She was born Thelma Dolly Baker, the daughter of a trumpet player and a dancer. As a doo-wop or rhythm and blues singer in the Jim Crow days of 1950s Manhattan, Baker counted Billy Holiday, Lena Horn and Harry Belafonte as close friends.
She also led a colorful life: Her husband, who ran a Manhattan restaurant that catered to stars, claimed to have bedded Marilyn Monroe; and her boyfriend was allegedly murdered by the Irish mafia and she was blacklisted, sending her out of the country in 1961 to become a huge star in Japan, according to her daughter and Japanese obituaries.
When she returned to the U.S. in 2001, she sang as one of the "Baker Sisters" on Mercury Records.
But then several bouts of cancer and a penchant for alcohol got to her. When she was 89, radiation weakened her leg and an infection set in. After a night of drinking last winter, she fell and was rushed to the emergency room, her daughter said.
No one there knew her illustrious musical background.
12-Year-Old Singer Uses Voice for Good
'Prison Terminal': Kidnappers care for murderers at end of life.
Husband wants pregnant wife off life support.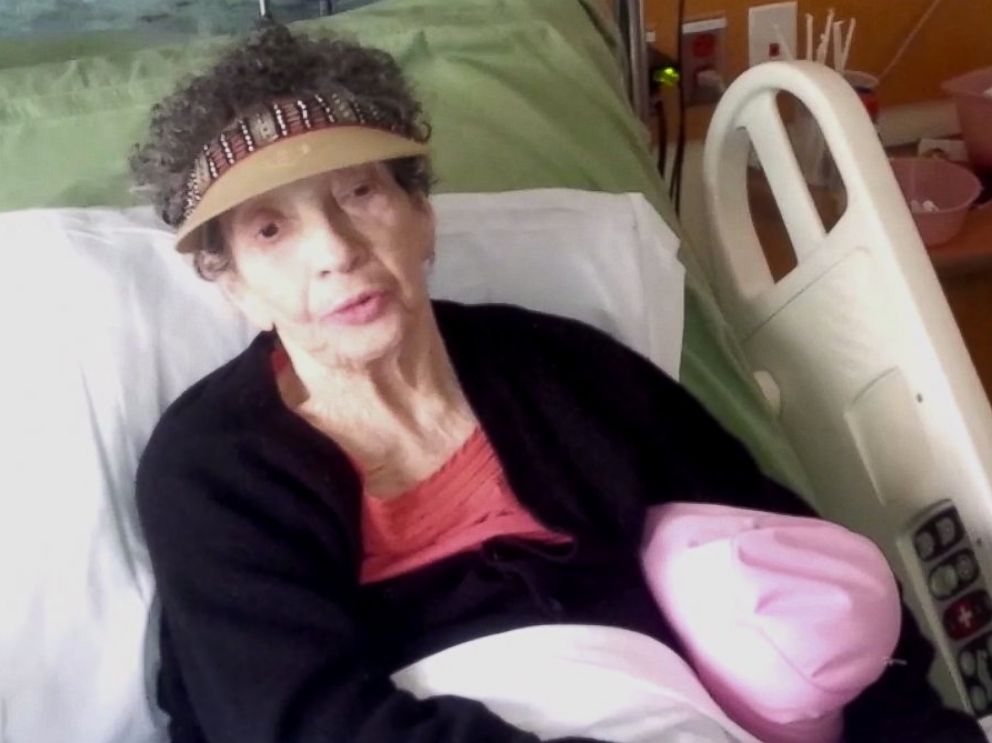 Courtesy Walker Creek Media
PHOTO: Thelma Dolly Baker was the daughter of a trumpet player and a dancer,
But in the last days before her death in April 2014, 92-year-old Baker rediscovered her voice with Beth Israel's palliative care specialist, Dr. Lachlan Forrow, who saw her humanity instead of her gangrenous legs.
After Baker decided she did not want to undergo amputation surgery and was referred to hospice, Forrow asked her, "What would make a good day for you?" That simple question revealed a woman whose passion had been singing. For the first time in 40 years, Baker joined her daughter and sang a duet, "What a Wonderful World."
That rare moment brought mother and daughter, who'd been estranged for decades, together in a way neither one imagined possible.
"Tears were in her eyes when she had sung with her Mom and we talked about it afterwards and how much it meant to her," Forrow said of Baker's daughter, L'Heureux. "She understood her Mom as a human being. That was the most wonderful of gifts."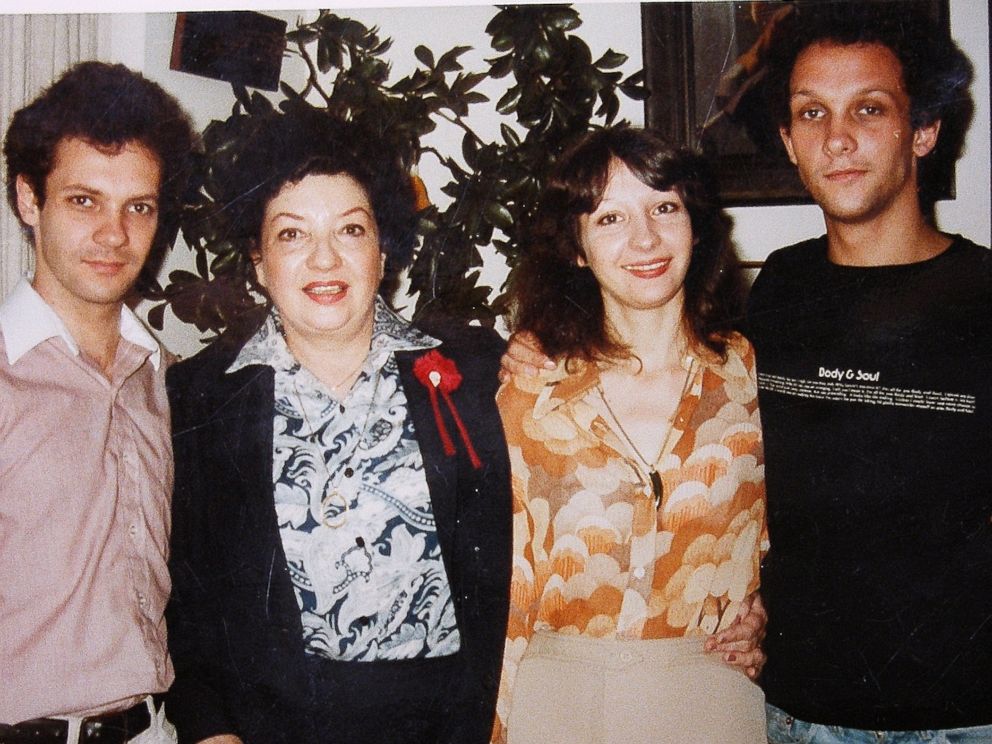 Courtesy Shira LHeureux
PHOTO: Shira L'Heureux and her mother, Dolly Baker, with her brothers.
Forrow is an advisor to national nonprofit organization, The Conversation Project, a campaign with a "simple and transformative" goal: to have every person's wishes for end-of-life care expressed and respected. It offers tools, guidance and resources to begin those conversations before a medical crisis.
An estimated 60 percent of people say making sure their families are not burdened by end-of-life decisions is "extremely important," according to a 2012 survey by the California HealthCare Foundation, which has partnered with the project. But 56 percent of them have not communicated those wishes, according to the survey.
"Whatever time is ahead, most people's goal is to have as many good days as possible and to really focus on each day," said Forrow, who served as an expert on a state panel on end-of-life care. "I like to find out something about the patient as a person before I get the medical details. Usually, it's the other way around."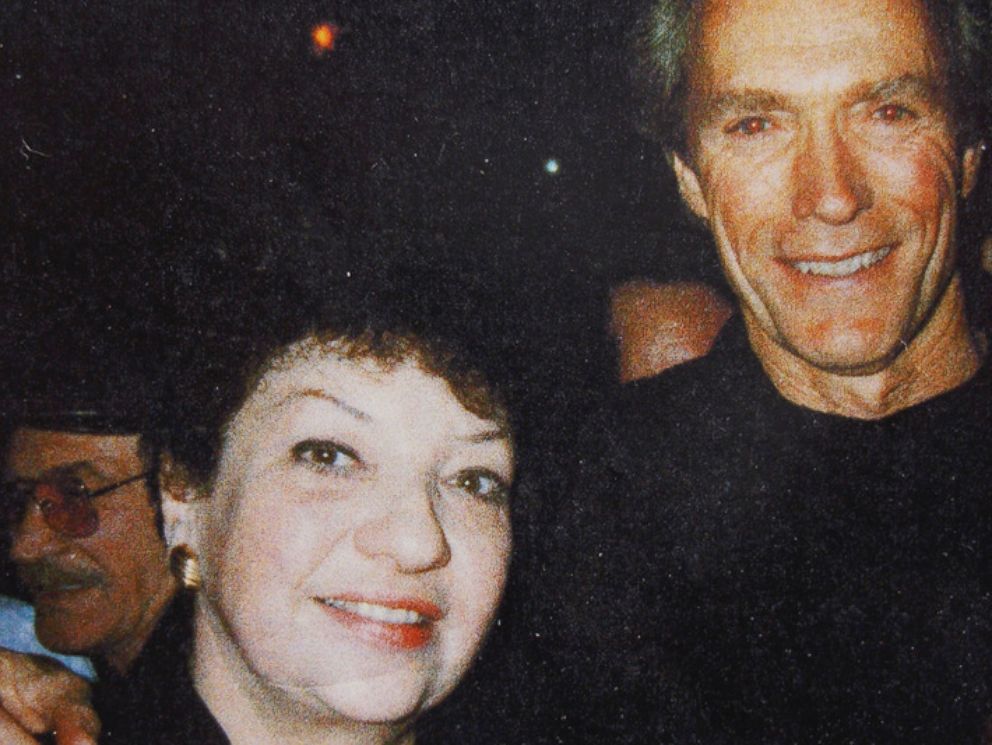 Courtesy Shira LHeureux

PHOTO: Former jazz singer Dolly Baker with actor Clint Eastwood.
At first, Forrow said he offered Baker a dollar to sing and she launched into his favorite song: "Over the Rainbow."
"This frail, anonymous woman sitting in a chair comes alive," said Forrow. "It was the most beautiful rendition I had ever heard. We stood up clapping and she says, 'moola, moola,' and wanted to be paid for each song. So I reached in my pocket put a dollar on the table."
Forrow's simple question opened the door to a duet and eventually a dialogue between Baker and her daughter. Baker had never admitted publicly that she was Jewish, according to L'Heureux, but in the end she said she wanted a Jewish funeral home to handle the arrangements. After she died, in the Jewish tradition, L'Heureux and other family members washed her mother's body and placed her in a shroud.
If the article suppose to have a video or a photo gallery and it does not appear on your screen, please Click Here

Source: abcnews.go.com
———————————————————————————————————————