This is a sponsored article on behalf of Queen Elizabeth Olympic Park.
Lazy bones and get-up-and-goers unite! You may have contrasting opinions on what constitutes a 'fun day out', but there's no reason why your paths should never cross — certainly not when it comes to Queen Elizabeth Olympic Park.
Consider how energetic you're feeling on a scale of 1-10, with one being laid-back and 10 being a bouncing bundle of energy— we've picked something for every level:
1/10 A life horizontal
To the beach with you! But a trip to the coast is too much effort, so kick back and soak up the sun at Beach East instead. London's largest urban beach is at the park all summer, featuring tons of sand spread over 2,200 sq metres. A huge kids' paddling pool, funfair rides and beach volleyball are on hand if you fancy expending any energy… but who are we kidding? You're there for the sunshine, deckchairs and relaxation.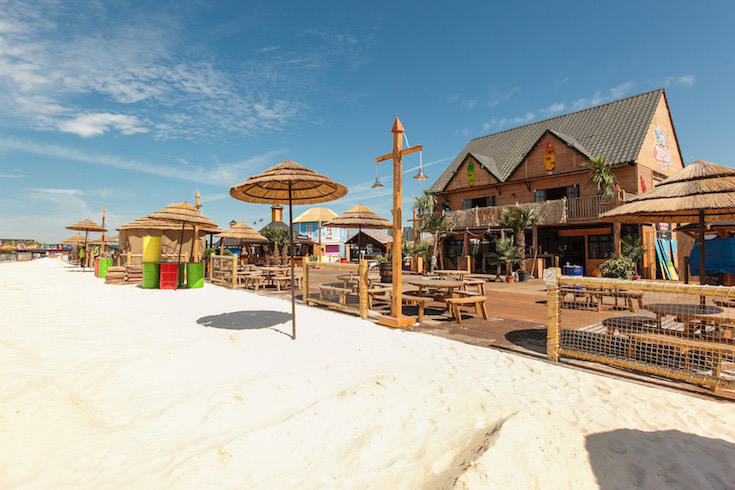 2/10 Are we nearly there yet?
You're the kind of person who believes the journey is OK, as long as the pay-off is worth it. When it comes to Queen Elizabeth Olympic Park, that pay-off is over 500 acres of green space, wild flower meadows and riverside walkways. Grab a picnic and escape the city buzz with a peaceful slice of the countryside. Spend the day in good company, surrounded by nature, chomping sarnies and watching the world pass you by (but don't worry, if you've run out of cheese spread there are cafes happy to cater for big appetites).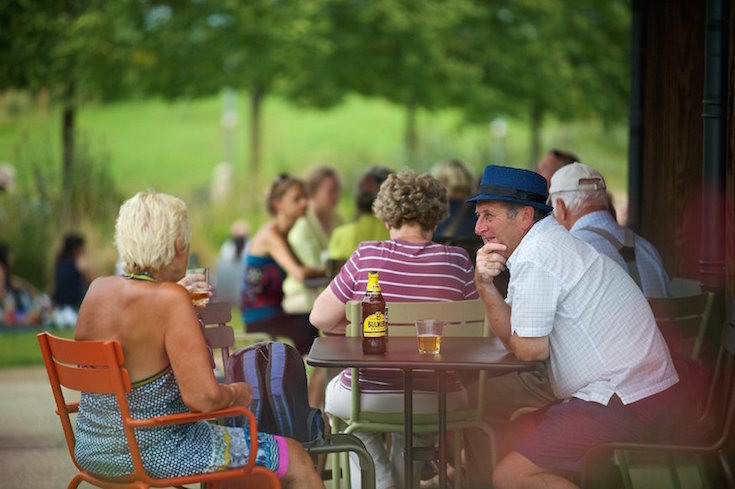 3/10 The only way is up
With the news that the ArcelorMittal Orbit is soon to house the world's longest slide, the 144.5m-high sculpture, already the UK's tallest, is starting to look even taller. But for the time-being, park-goers will have to make do with the climb to the top, followed by beautiful views extending for 20 miles across the capital, as well as interactive displays. And when we say 'climb to the top', we mean 'get the lift'.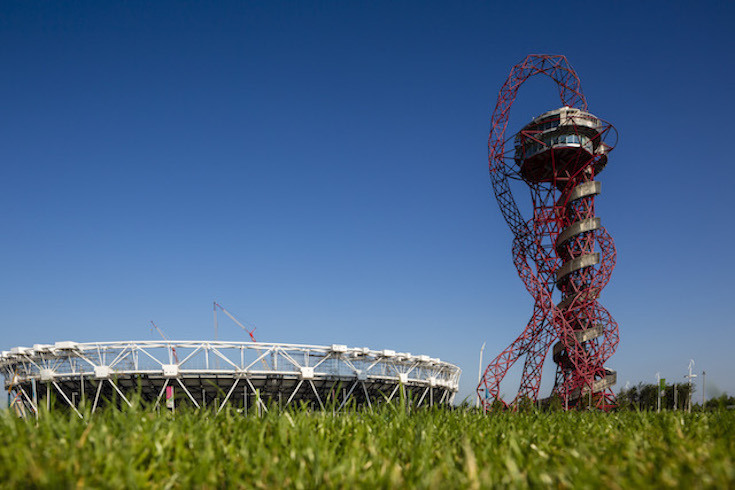 4/10 Wanderlust
The park boasts over 500 acres of outdoor space, from rolling meadows to riverside pathways, extensive parkland to wildflower gardens, and the best way to see it all is to explore. The park is open 24 hours so you have all the time in the world — take a map and start meandering. Go at your own pace on foot, following your nose to explore area by area, or enjoy spectacular views from the water on a boat tour.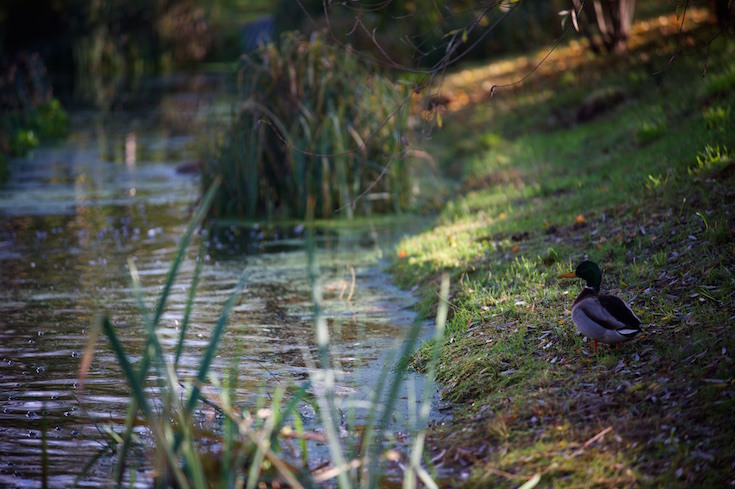 5/10 Stuck in the middle
You've got a get-up-and-go attitude but not a get-up-and-go physiology? Swap your armchair for a seat at an international sporting event instead. Relive the London 2012 spirit and cheer on your favourites at the 2015 EuroHockey Championships from 21 August. Or watch rugby giants warm-up ahead of the 2015 Rugby World Cup, as the Barbarians go head-to-head with Samoa in a friendly on 29 August in the newly-refurbished stadium. At just 10 minutes from central London, that's world-class international sport, right on your doorstep.
6/10 Put your best foot forward
Numerous walking trails on offer throughout the park can elevate the average visitor from newbie to knowledgeable expert. If lounging is not your style, the routes get you exploring all corners of the park and uncovering parts you never knew existed. There are four trails to choose from: Discover The Park (the best spots to explore and little-known stories from the park), London 2012 (relive the Olympic and Paralympic 2012 Games and see the places where history was made), Children's Trail (suited for little adventurers who fancy taking on a 'secret mission' or two) and finally, the Art Trail (the park is packed full of artworks, many inspired by local history, events and the surrounding landscape).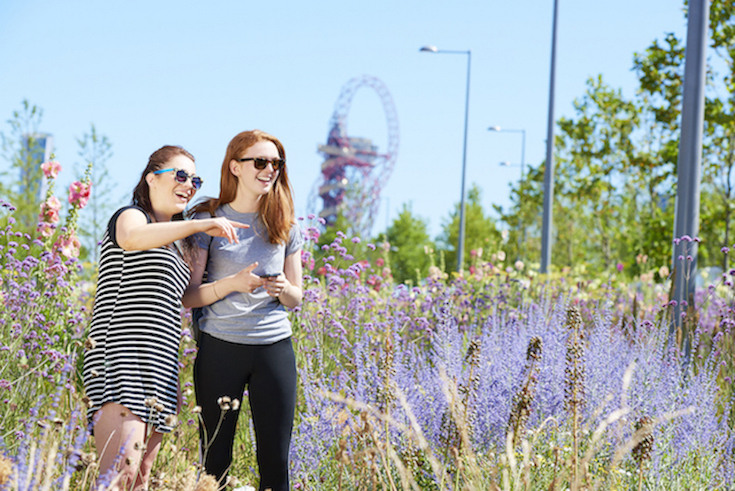 7/10 Burning rubber
Dedicated cycle paths are plentiful throughout Queen Elizabeth Olympic Park, making it easy to spend a day feeling the wind blow through your hair and lactic acid build up in your thighs. Lee Valley VeloPark is the centre of all things cycling at the park, but some activities are more suited to those at number 10 on the energy scale (30 bumps and jumps on the remodelled Olympic BMX track, anyone?). Luckily, all you number sevens are catered for. Bring your bike — or hire one there — and find your wheels on the floodlit, one-mile road circuit, before going off-road to explore the 8km of traffic-free mountain bike trails on offer.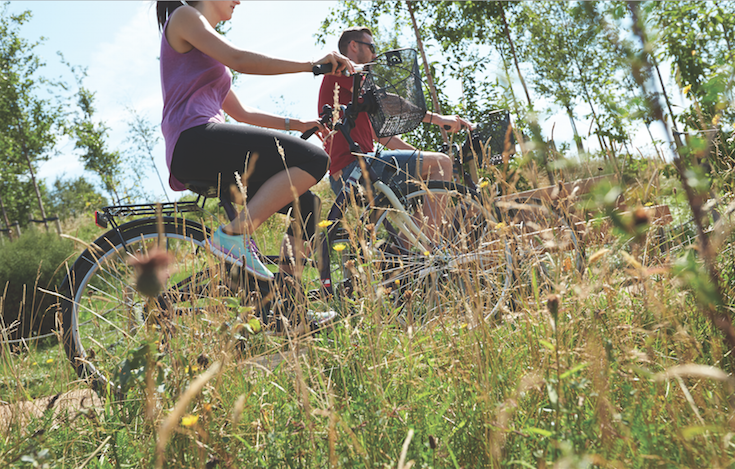 8/10 Midnight rider
The Park is open 24 hours a day, 365 days a year. While we're not suggesting you pop down for an impromptu 3am rave, anyone with a penchant for beautiful surroundings in a mesmeric light should set their alarm clock and head down for sunrise to watch the day break over the river. Or if you're not an early riser, head down at dusk instead. We did just that recently and wandered the park as night fell, enjoying the peaceful surroundings laid out below a scorching sunset. It was so serene, actually rather moving, and definitely worth staying out late for.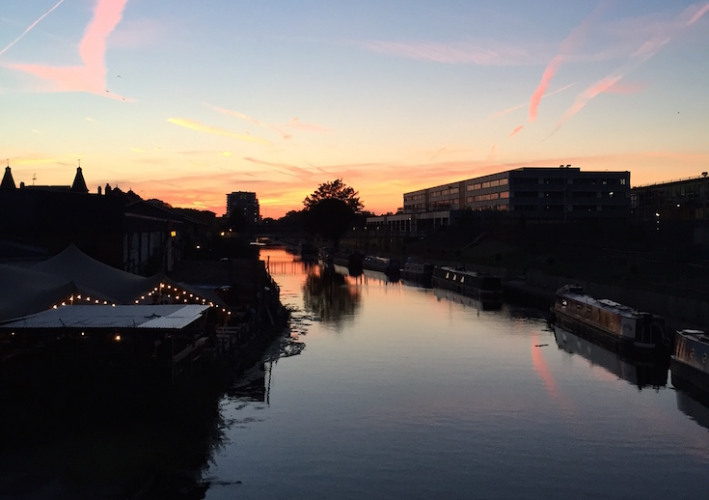 9/10 Part of the action
One-off events and cultural festivals are a regular feature in the park, and the programme is ramped up during the sunny summer months. Spark Festival London at the end of August takes visitors on a two-day journey to the future courtesy of UCL students and researchers, complete with the chance to build your own hovercraft. Don't forget to pop into EastTwenty Bar & Kitchen on 28 August for 2-4-1 drinks between 5-8pm. A special after-dark Colour Run takes place on 5 September, where runners will be kitted out with colour packets, face tattoos, a blacklight headlamp and a glow in the dark 'Colour Throw' festival finish (and that's all before Holi Festival on 12-13 September).
Storytelling sessions, kite-building workshops and family fun runs will keep the little ones occupied over the holidays. See the full events programme here.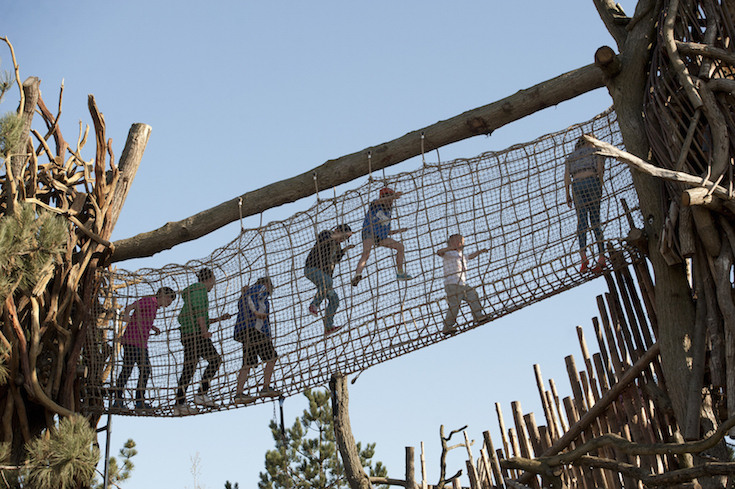 10/10 Life in the fast lane
Queen Elizabeth Olympic Park is the home of sporting history, so energetic visitors and fitness regulars alike can be working up a sweat in no time. Across the summer holidays there's a programme of outdoor sports which is completely free for all — just turn up and have a go. Choose from classics like cricket, tennis and athletics, or go a bit more left-field with boxing yoga or hula-hoop fitness. No commitment, no pressure, just great, free sessions in world-famous sporting surroundings.
The arenas which hosted Olympians at London 2012 are also permanently open to the public to make use of. Book in a swim session at the London Aquatics Centre, get your two-wheeled thrills at the Lee Valley VeloPark (which caters for track, road, BMX and mountain biking), or dabble in football, fencing, cricket, dodgeball, athletics, badminton and so much more in the Copper Box Arena.
… and relax! Or start the fun all over again, it's up to you. Remember, entry to the park is free. For more information on offerings, events and access, visit the Queen Elizabeth Olympic Park website or follow them on Twitter @noordinarypark and Facebook.
If the article suppose to have a video or a photo gallery and it does not appear on your screen, please Click Here

12 August 2015 | 3:00 pm – Source: londonist.com

[ad_2]