A Massachusetts doctor has been identified as the third U.S. health worker to be infected with the Ebola virus in West Africa.
Rick Sacra, 51, was treating pregnant women in the ELWA Hospital in Monrovia, Liberia, when he was infected, according to missionary group SIM.
Sacra was not treating Ebola patients in the hospital's separate Ebola isolation facility, the group said, adding that it was unclear how he contracted the virus.
All infected U.S. health workers were working at the ELWA hospital when they contracted the virus.
"My heart was deeply saddened, but my faith was not shaken, when I learned another of our missionary doctors contracted Ebola," SIM president Bruce Johnson said in a statement.
Sacra "immediately isolated himself" after showing symptoms of Ebola and has since been transferred to the ELWA Ebola ward where he is "doing well and is in good spirits," according to SIM, an international, interdenominational Christian organization based in Charlotte, North Carolina.
Sacra specializes in family medicine and practices in Worcester, Massachusetts. He is a graduate of the University of Massachusetts Medical School.

Full Coverage of the Ebola Outbreak
Human Trial for Ebola Vaccine to Begin This Week
Ebola Outbreak: Life Inside the Hot Zone
SIM is the same missionary group for which Nancy Writebol had been working when she contracted Ebola in July. Writebol and fellow U.S. Ebola survivor Dr. Kent Brantly, who worked for the aid group Samaritan's Purse, were evacuated from Liberia to Emory University Hospital in Atlanta for treatment and later declared virus-free after treatment.
Writebol was discharged Aug. 19 and Brantly went home two days later.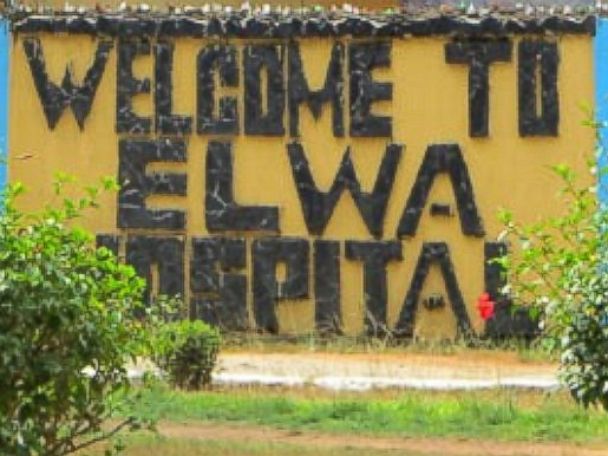 simusa.org
PHOTO: A sign for ELWA Hospital is pictured.
Since March, the deadly virus has killed 1,552 people and sickened 1,517 others, according to the latest numbers from the World Health Organization.
The virus has sickened at least 240 health workers, half of whom have died, according to WHO.
"Ebola is taking its toll in many ways. It directly kills many who it infects, but indirectly it's killing many more," said ABC News chief health and medical editor Dr. Richard Besser, who just returned from Monrovia, Liberia.
"Emergency rooms are closed, many hospital wards are as well, leaving people who are sick with heart disease, trauma, pregnancy complications, pneumonia, malaria and all the everyday health emergencies with nowhere to go.
"I worry that this latest case, an American doctor contracting Ebola while caring for a maternity patient, will lead overseas groups that are providing non-Ebola support to question whether they can safely do so," Besser added. "These countries need more medical support. Any further reduction would be disastrous."
If the article suppose to have a video or a photo gallery and it does not appear on your screen, please Click Here

3 September 2014 | 5:09 pm – Source: abcnews.go.com