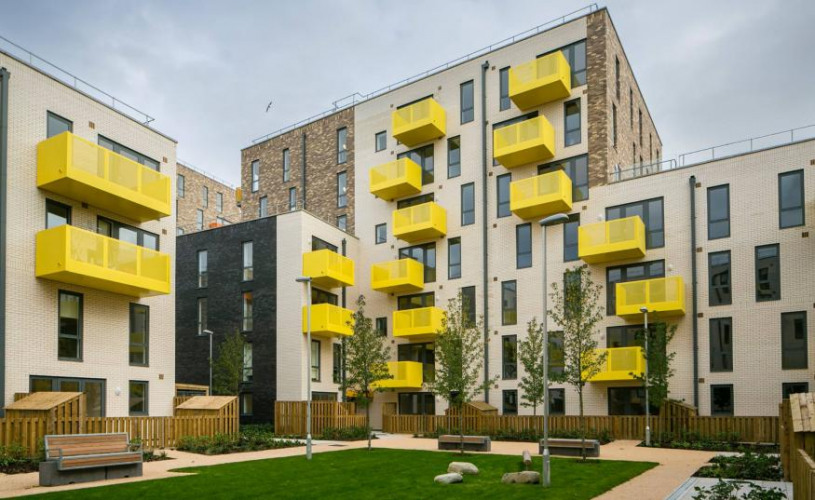 Renting in London isn't fun. The cost is skyrocketing, tenancies can be over within six months and you don't have much recourse if your landlord refuses to sort out the damp/dodgy electrics/lack of roof. However, last year we introduced you to a new concept: Build to Rent.
These are blocks of flats specifically built to rent out, but not by flogging them off to individual buy-to-let landlords. The entire building is owned and run by one company, backed by institutional investors like pension funds, and the business model is to ensure long-term income. What that means for you is longer tenancies, better amenities and, in theory, better service when something goes wrong. Because they want you to stay, and you'll only stay if you're happy. And the good news is that the model seems to be taking off.
29% of all homes started in Q1 2015 in London were Build to Rent; there are thought to be 16,000 units in the pipeline across the capital. A new report says there could be up to £30bn of investment waiting across the whole country which could deliver 150,000 new homes — though the bulk would likely come to London, as we're a a major rental market.
Build to Rent won't solve the affordability crisis. It's aimed at the middle of the market and won't be anywhere near the cheapest option around, and we're sure some companies will be better than others (much like housing associations). But in a world where renters are vulnerable to the whims of capricious landlords, this offers stability and the chance of a much more even-handed relationship with the person who takes your cash.
Don't believe us? Marnix Elsenaar, head of housing at law firm Addleshaw Goddard (which produced the report), said:
"Build to Rent has the potential to vastly improve standards in housing, thus reducing complaints and regulation costs; it has the potential to help regenerate challenging areas; and, above all, to deliver additional supply above and different to what traditional housebuilding can offer."
If the article suppose to have a video or a photo gallery and it does not appear on your screen, please Click Here

3 August 2015 | 2:30 pm – Source: londonist.com

[ad_2]