Spider-Man surprised a 5-year-old boy who was in the middle of celebrating what may be his last birthday party.
Michael Wilson recorded himself in August jumping from the roof of his home in Basingstoke, U.K., dressed in a Spider-Man costume to surprise his son Jayden with a visit from one his favorite superheroes.
"We're both massive fans and I wanted to make his dream come true," Michael Wilson told ABC News in an email. "Having Spider-Man at your birthday party is cool."
Jayden, who was celebrating his fifth birthday, was diagnosed in August 2013 with a grade 4 glioblastoma multiforme brain stem tumor, the most severe malignant brain tumor and the most common for adults but less so for children, according to the National Brain Tumor Society. Doctors said Jayden had about one year to live, but his father said the boy is still fighting the illness.
The video shows Jayden's mother, Lou, walking him and his sister, Ella, to their front door. She prompts Jayden to take a few steps outside, which is when Spider-Man jumps down and surprises the boy. Michael, who took on an American accent for his role as Spidey, secretly filmed his son's reaction with a GoPro camera.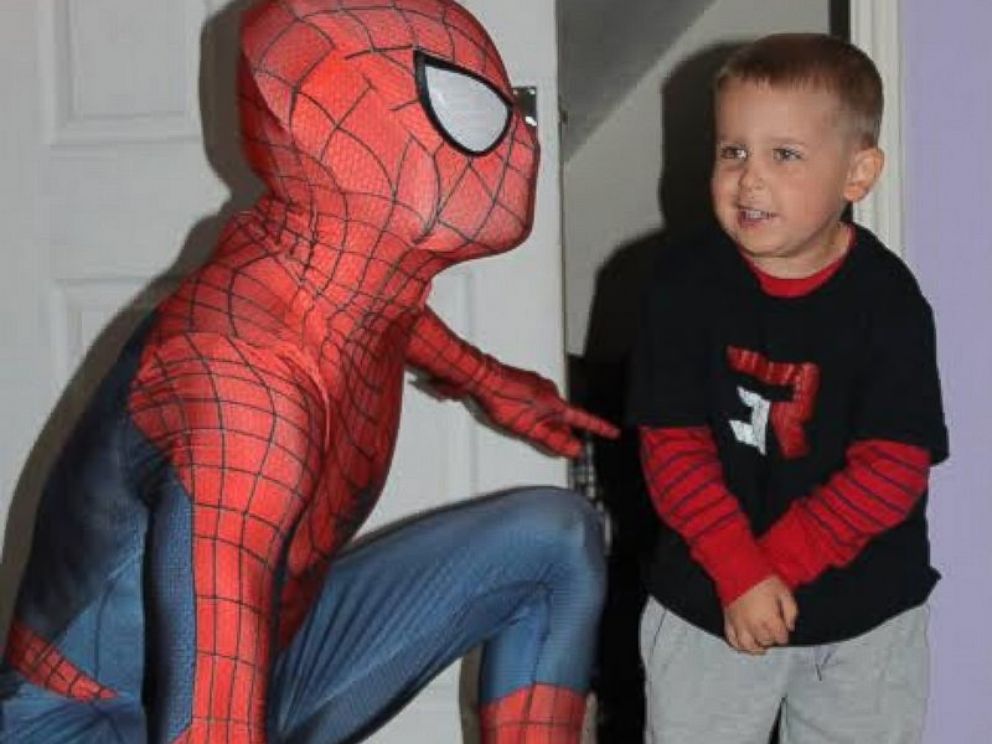 Courtesy Wilson Family
PHOTO: Michael Wilson jumped from the roof of his home dressed as Spider-Man to surprise his son, Jayden on his 5th birthday, which may be his last.
"Shock and happiness is what I saw in his eye when I dropped down as Spider-Man," Wilson said in an email, "which was everything I hoped for."
The video, uploaded Sunday, has racked up more than 226,000 views as of Monday afternoon.
If the article suppose to have a video or a photo gallery and it does not appear on your screen, please Click Here

17 November 2014 | 10:24 pm – Source: abcnews.go.com

[ad_2]