Three-year-old Nasir Lester was watching television in his Texas hospital room, recovering from his latest round of chemotherapy when he heard the news: Spiderman was in the playroom.
He jumped up and walked to the playroom, something his mother hadn't seen him do since he was diagnosed with acute phenotype leukemia at the end of April, she said.
Lately, he has only wanted to be carried.
"You should have seen his eyes light up when he saw Spiderman in the playroom," said Nasir's mother, Rashaunda Lester. "It was amazing. That's his favorite character."
Cancer Patients Attend Pediatric Prom
Young Patients at Indiana Children's Hospital Diagnose Stuffed Bears
Rappelling Elves Delight Patients in Indiana Hospital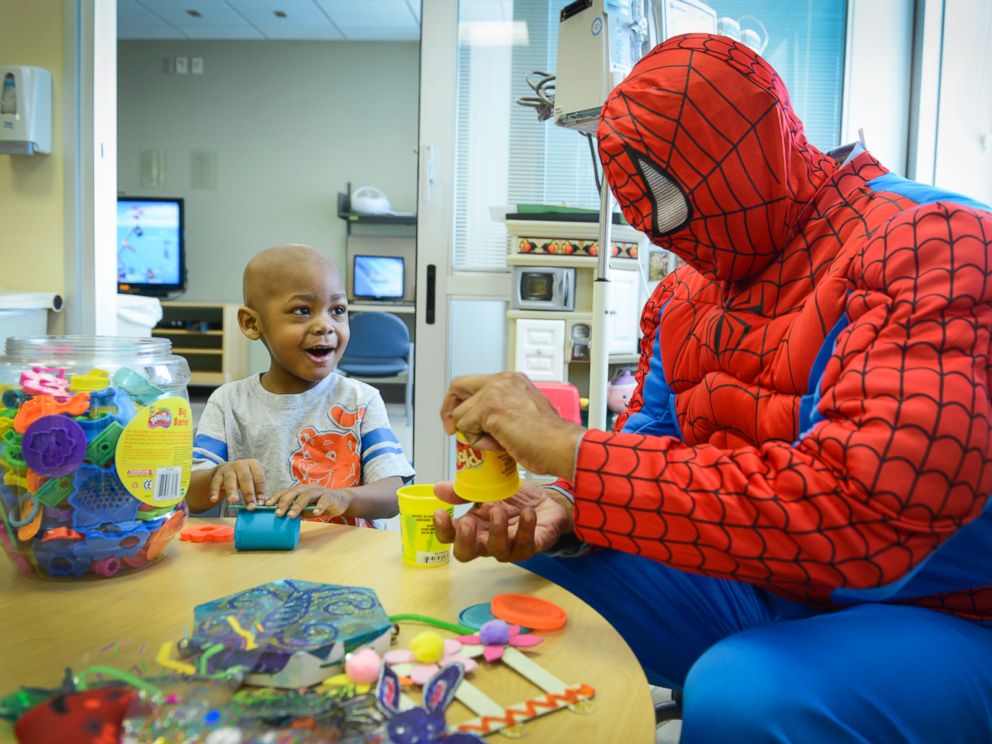 Childrens Medical Center Dallas.
Nasir Lester, 3, and Spiderman play with Play Doh.
Like many other children at Children's Medical Center Dallas, Nasir is a few hours from home in Tyler, Texas, so sometimes he gets sad and misses his family. But he was all smiles this day.
Nasir got a high-five from the masked hero, who sat down with him to toy with some Play-Doh.
Then, Spiderman was whisked away, but not for long. He reappeared on the other side of the glass window, suspended by cables outside. Sometimes, Spiderman needs to take a break from fighting crime to wash a few windows.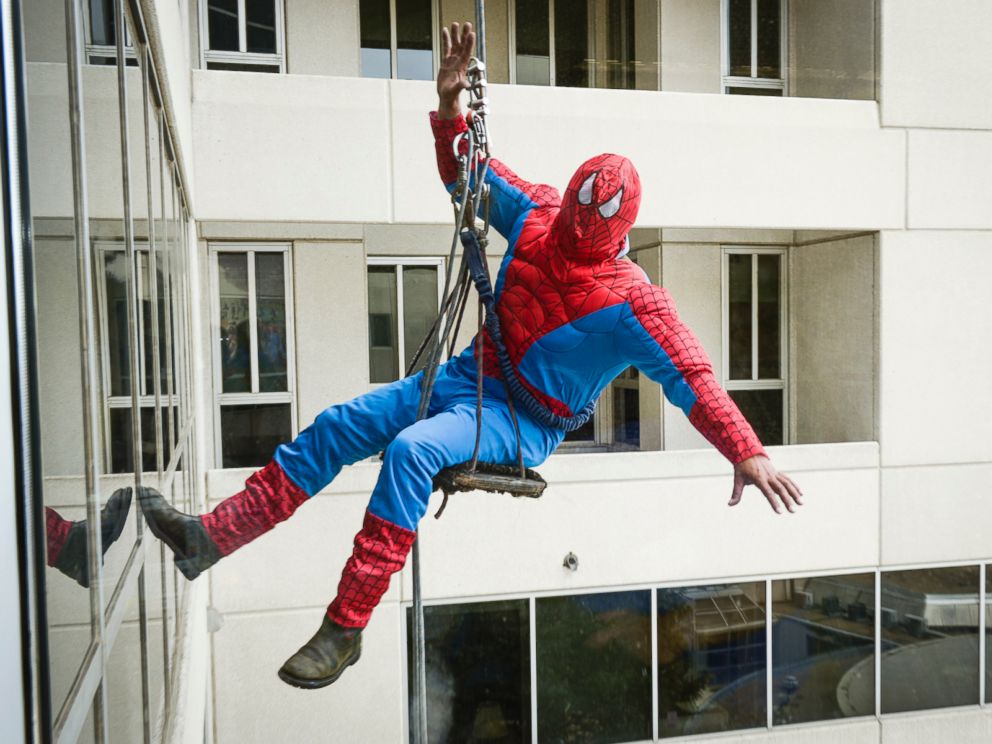 Childrens Medical Center Dallas.
Spiderman posed outside the windows of Children's Medical Center Dallas.
"He'll have that memory for the rest of his life," his mother said.
Nasir has finished chemotherapy and will remain in the hospital for another two to three weeks until his white blood cell counts are back to normal.
But for now the toddler can't stop talking about his new friend. He told his family on the phone that night all about meeting the superhero, and woke up to ask his mom whether he was coming back.
"He'll come back again," she told him. "He went to help people. He's out helping people."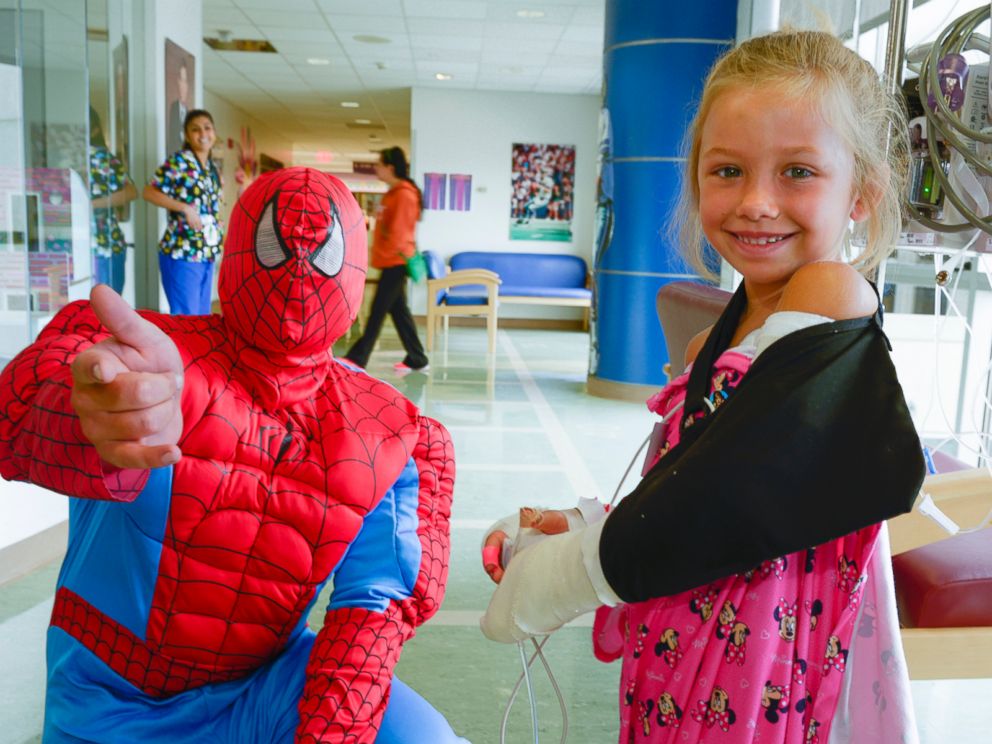 Childrens Medical Center Dallas.
Children went to the hospital's playroom to visit with Spiderman.
If the article suppose to have a video or a photo gallery and it does not appear on your screen, please Click Here

Source: abcnews.go.com
———————————————————————————————————————