Looking for ways to keep kids and teenagers entertained during school holidays? There's plenty to do in London over the summer, whatever your budget. This is just a selection of events happening this week — for further inspiration, including ongoing family-friendly exhibitions, take a look at our summer holidays page.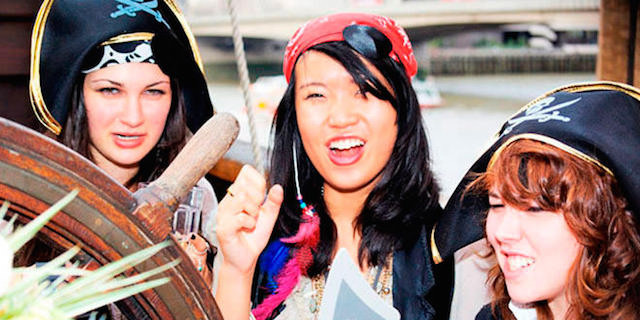 FAMILY DAYS OUT: Bored of trudging round the same old museums and parks? Try one of these 7 alternative family days out in London, featuring caves, windmills and more.
WHERE TO EAT: Finding somewhere to eat out with kids can be tricky, but these child-friendly restaurants in London offer more options that just pizza and chips.
CULTURE VULTURES: You may think art galleries and theatres are a no-go when you've got little ones in tow, but these London theatres are great for kids' shows, and these family-friendly art galleries will keep children happy, and have plenty for mum and dad too.
Monday 17 August
UGLY BUG SAFARI: Grab a magnifying glass and join in the big hunt for some minibeasts at Eltham Palace. Search in the medieval moat, the rose garden and the rock garden. Standard admission +£1, 16-18 August
Tuesday 18 August
CONGOLESE STORIES: Horniman Museum focuses on artefacts from the Democratic Republic of Congo today. Meet museum curators and learn about stories from the Kasai region about how the central African rainforest was created. Free, just turn up, 2pm
Wednesday 19 August
THUNDERBIRDS: Learn about what it takes to become a legendary member of International Rescue in an awesome Thunderbirds training session at Foyles on Charing Cross Road. Heroes can play games, complete missions and earn International Rescue badges. £5, prebook, 11am/2pm
ILLUSTRATION WORKSHOP: Jim Smith, the creator of the Barry Loser series, runs an illustration workshop at the Jewish Museum in Camden. He will teach you how to draw Barry and his mates — and many other things besides! Age 7+. £10, prebook, 11am
Thursday 20 August
POND DIPPING: Take on the role of a nature detective at Greenwich Park. In an afternoon of clues, creatures and catkins, work together to unravel the mystery of the missing antlers. £15 per family, prebook, 1pm-3.30pm
CREATE JEWELLERY: 13-15 year olds can create their own jewellery from inexpensive metals and other materials at the V&A Museum. They'll work with a professional jeweller to learn a range of jewellery making techniques. £15, prebook, 11am-4pm
Friday 21 August
PIRATE FUN DAY: Golden Hinde II, the ship moored at Clink Street near London Bridge, has a pirate fun day. Kids can raise the anchor and fire the cannons before trying to find the hidden treasure somewhere aboard the ship. £7/£5, prebook, 11am-1pm
Saturday 22 August
MERMAID STORYTELLING: CBeebies presenter Cerrie Burnell is at Foyles on Charing Cross Road to read from her latest picture book Mermaid. Children can also decorate their very own mermaid tails. Free, prebook, 11am-12pm
BSL PERFORMANCES: The V&A Museum hosts BSL interpreted family storytelling from African storyteller Usifu Jalloh. Free, just turn up, 11am-3pm
TEDDY BEARS PICNIC: Strawberry Hill House in Twickenham hosts a traditional teddy bears picnic in the grounds. Bring your favourite teddy (and a picnic) and join the storyteller. £2, just turn up, 12.30pm-3pm
Sunday 23 August
MONTESSORI FOR FAMILIES: Head to the Museum of Childhood in Bethnal Green for a workshop teaching fun, creative and useful techniques you can use at home to help your child's learning. Free, just turn up, 11am-4pm
BLING YA BIKE: Give your bike a makeover at Southbank Centre. Bike customisation experts Bling Ya Bike will be teaching design and maintenance skills for bikes and scooters in a series of workshops. Free just turn up, 10am-9pm
See also:
If the article suppose to have a video or a photo gallery and it does not appear on your screen, please Click Here

14 August 2015 | 12:30 pm – Source: londonist.com

[ad_2]