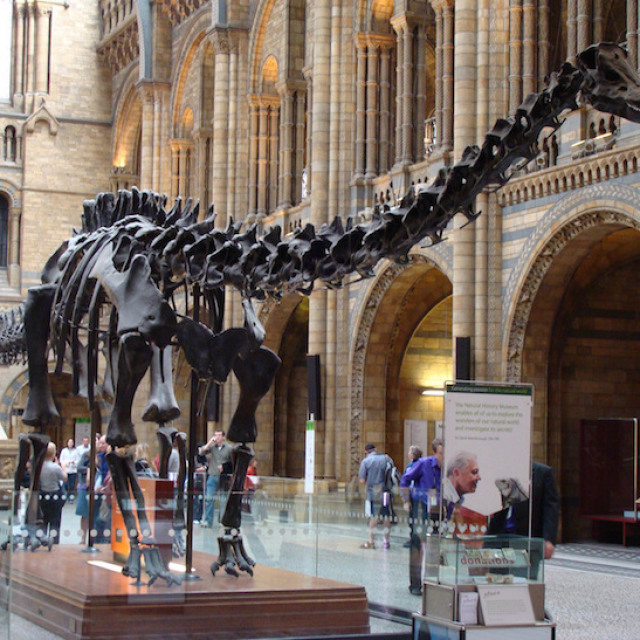 Earlier this year, the Natural History Museum announced that it would expel Dippy the diplodocus from its front hall, in favour of a blue-whale skeleton. Uproar ensued. We approved. Then everybody forgot all about it and turned their attention to more important matters. 
Now Dippy is back in the news. The replica skeleton will take a tour of other museums around the UK. Any worthy institution with a big enough display room can apply to house the sauropod. Which made us think: where in London might Dippy find a new home? We used our Photoshop 'skills' to think up a few ideas…
Perhaps we could append Dippy to the BT Tower, like a reptilian King Kong.
The Battersea Power Station revamp could do with a cultural bauble. It's previously sported a flying pig. Why not a dinosaur?
Surely a shoe-in for the next Fourth Plinth exhibit?
Transport for London is looking to repurpose its abandoned tube stations. How about a subterranean Jurassic World?
London's very own Loch Ness Monster, in the Serpentine?
Or maybe just bury the relics along the Thames foreshore and encourage youngsters to have a go at palaeontology.
If the article suppose to have a video or a photo gallery and it does not appear on your screen, please Click Here

21 July 2015 | 2:00 pm – Source: londonist.com

[ad_2]