'X Factor' winner James Arthur has admitted that he has regrets about a number of the controversial behaviour that has made him lower than well-liked with the general public since his skyrocket to fame.
Things began out nicely for James when he got here in first place within the singing competitors again in 2012, together with his single 'Impossible' happening to become the fastest-selling winners' single in 'X Factor' history.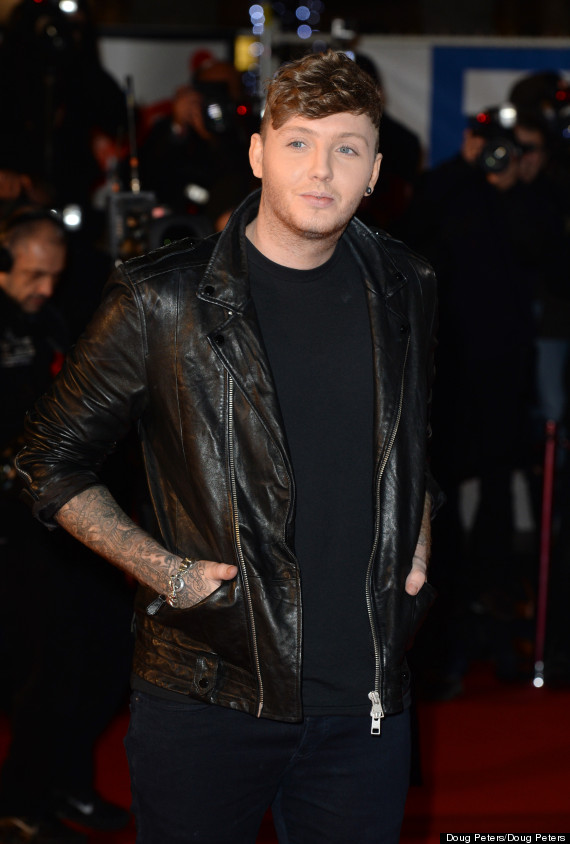 James Arthur
It wasn't to final, although, and his reputation took a nosedive following quite a lot of public spats on Twitter and has now admitted that his previous behaviour has had a unfavorable impact on his profession and people round him, telling the East Anglian Daily Times that he regrets a few of his actions.
He stated: "People were taking a lot of shots at me… not only I was affected but my family was too – my sister was bullied at school for having this brother who was reportedly a terrible person.
"If I might return, be extra constructive and never lash out at a few of it like I did I in all probability would, nevertheless it's completed now and all I can do is get my head down and make music. I look again on it with a bit little bit of remorse however that doesn't actually work if you wish to achieve success, you've received to maintain going and maintain pushing on your objectives."
What might he probably be "wanting again on with remorse", we marvel..?
Could it's the homophobic rap he unveiled shortly before he was due to perform his debut single on 'The X Factor'? Could it's biting the hand that fed him when he hit out at Simon Cowell in a Twitter rant? Or what about when he had a very public argument with a glamour model who claimed she'd rebuffed his advances? We simply can't think about what he could possibly be referring to.
However, regardless of admitting that he'd do sure issues in a different way, he maintained that he'd quite 'maintain it actual' than be like his "media-educated, vacant, shiny-eyed" pop star friends, including: "I'd rather be a guy who says 'I don't like that' or 'that's not my thing'. I'd rather be honest."
James lately denied reports that he'd been dropped by Simon Cowell's Syco document label after controversial lyrics on his 'All The World's A Stage' mixtape alluded to acts of terrorism.
Loading Slideshow
Series One, 2004

<robust>Won by:</robust> Steve Brookstein
<robust>Mentor:</robust> Simon Cowell
<robust>Runner up:</robust> G4

Series Two, 2005

<robust>Won by:</robust> Shayne Ward
<robust>Mentor:</robust> Louis Walsh
<robust>Runner up:</robust> Andy Abraham

Series Three, 2006

<robust>Won by:</robust> Leona Lewis
<robust>Mentor:</robust> Simon Cowell
<robust>Runner up:</robust> Ray Quinn

Series Four, 2007

<robust>Won by:</robust> Leon Jackson
<robust>Mentor:</robust> Dannii Minogue
<robust>Runner up:</robust> Rhydian Roberts

Series Five, 2008

<robust>Won by:</robust> Alexandra Burke
<robust>Mentor:</robust> Cheryl Cole
<robust>Runner up:</robust> JLS

Series Six, 2009

<robust>Won by:</robust> Joe McElderry
<robust>Mentor:</robust> Cheryl Cole
<robust>Runner up:</robust> Olly Murs

Series Seven, 2010

<robust>Won by:</robust> Matt Cardle
<robust>Mentor:</robust> Dannii Minogue
<robust>Runner up:</robust> Rebecca Ferguson

Series Eight, 2011

<robust>Won by:</robust> Little Mix
<robust>Mentor:</robust> Tulisa
<robust>Runner up:</robust> Marcus Collins

Series Nine, 2012

<robust>Won by:</robust> James Arthur
<robust>Mentor:</robust> Nicole Scherzinger
<robust>Runner up:</robust> Jahmene Douglas

Series 10, 2013

<robust>Won by:</robust> Sam Bailey
<robust>Mentor:</robust> Sharon Osbourne
<robust>Runner up:</robust FOLLOW US ON TWITTER

Also on HuffPost:
";
var coords = [-5, -72];
// show fb-bubble
FloatingPrompt.embed(this, html, undefined, 'prime', fp_intersects:B, timeout_remove:2000,ignore_arrow: true, width:236, add_xy:coords, class_name: 'clear-overlay');
H:29 pm – Source: huffingtonpost.co.uk
———————————————————————————————————————